What does the 'Pending to Update' status mean?
The Pending to Update registration status indicates that the UNGM Secretariat has reviewed the information provided by the Trade Promotion Organization in the registration form. However, the UNGM team has considered that the information provided in the registration was either insufficient, incorrect or obsolete.
The UNGM Secretariat will contact the Trade Promotion Organization and ask the account's focal point to update the information provided in the registration.
An email from the UNGM Secretariat will be sent to the Trade Promotion Organization to explain the required updates. Trade Promotion Organizations may find this email in their UNGM inbox.
How to proceed with the update?
To update the registration according to the UNGM Secretariat's instructions, please follow these steps:
1. Go to the UNGM inbox and check the received emails. Read carefully the instructions provided by the UNGM Secretariat.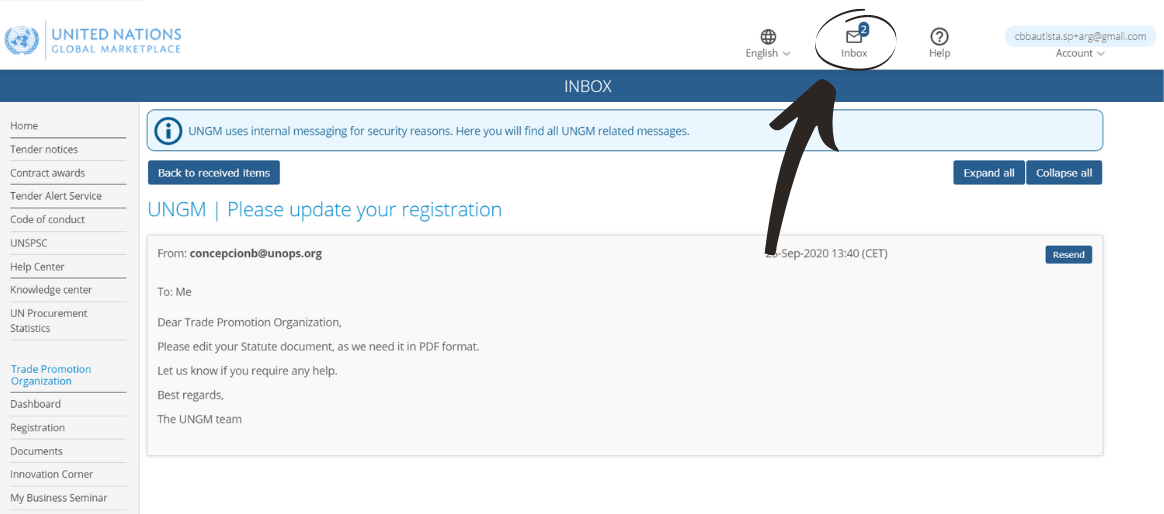 2. Go to the registration form where updates have to be made. Proceed with the changes according to the instructions provided in the email.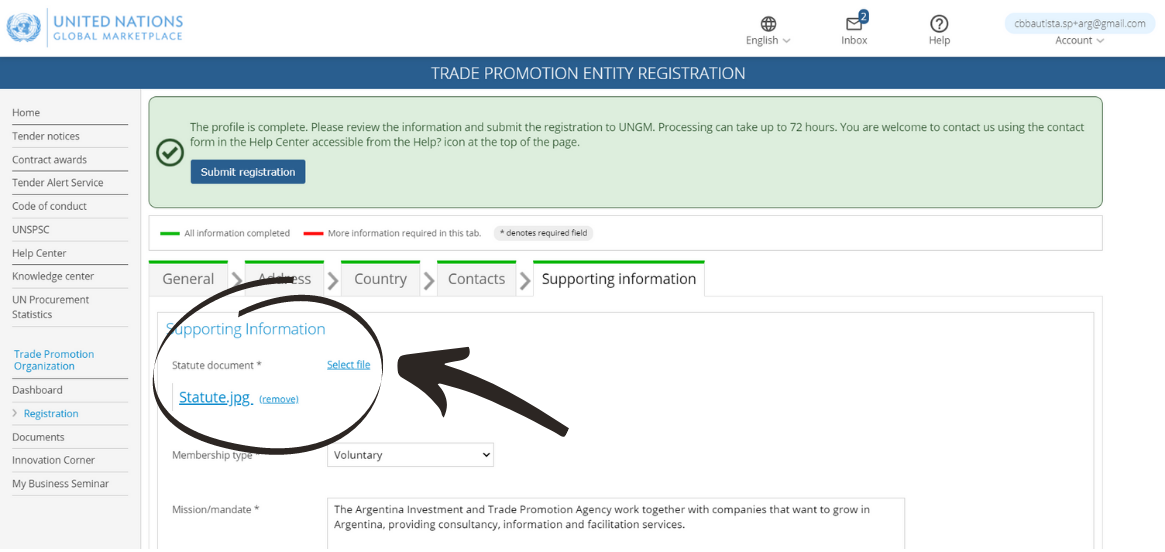 3. When the registration form has been updated, resubmit the registration by clicking on Submit registration at the top of the page.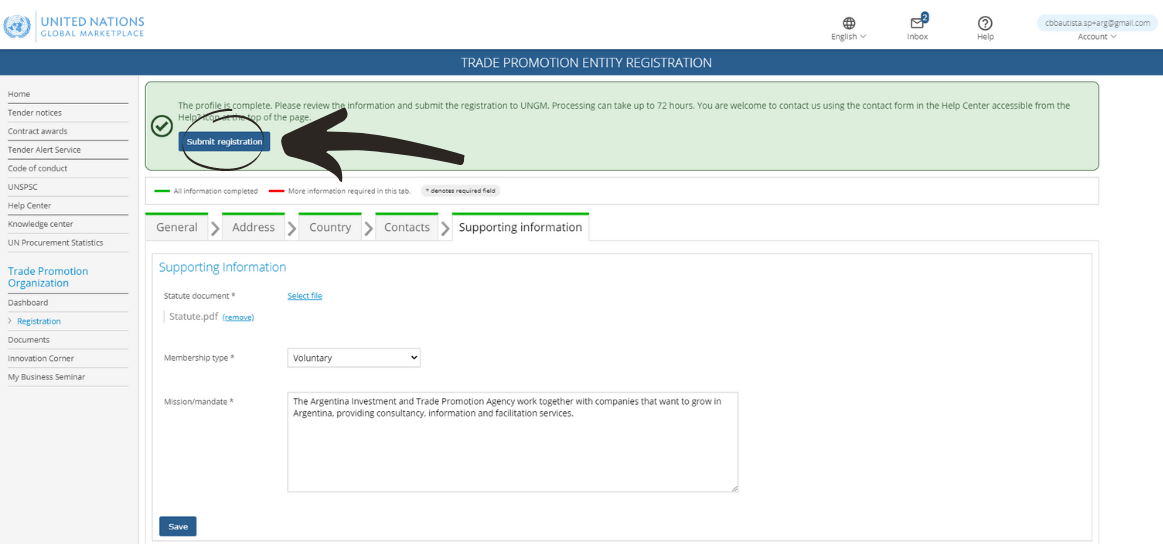 TIP: Trade Promotion Organizations may check their registration status in the Dashboard.