UN organizations may use different competition procedures for procurement activities, depending on the estimated value of the procurement and market conditions.
Open procedure
Competition: Any potential supplier may submit offers.

Publication method: Open competition procurement opportunities are published on UNGM.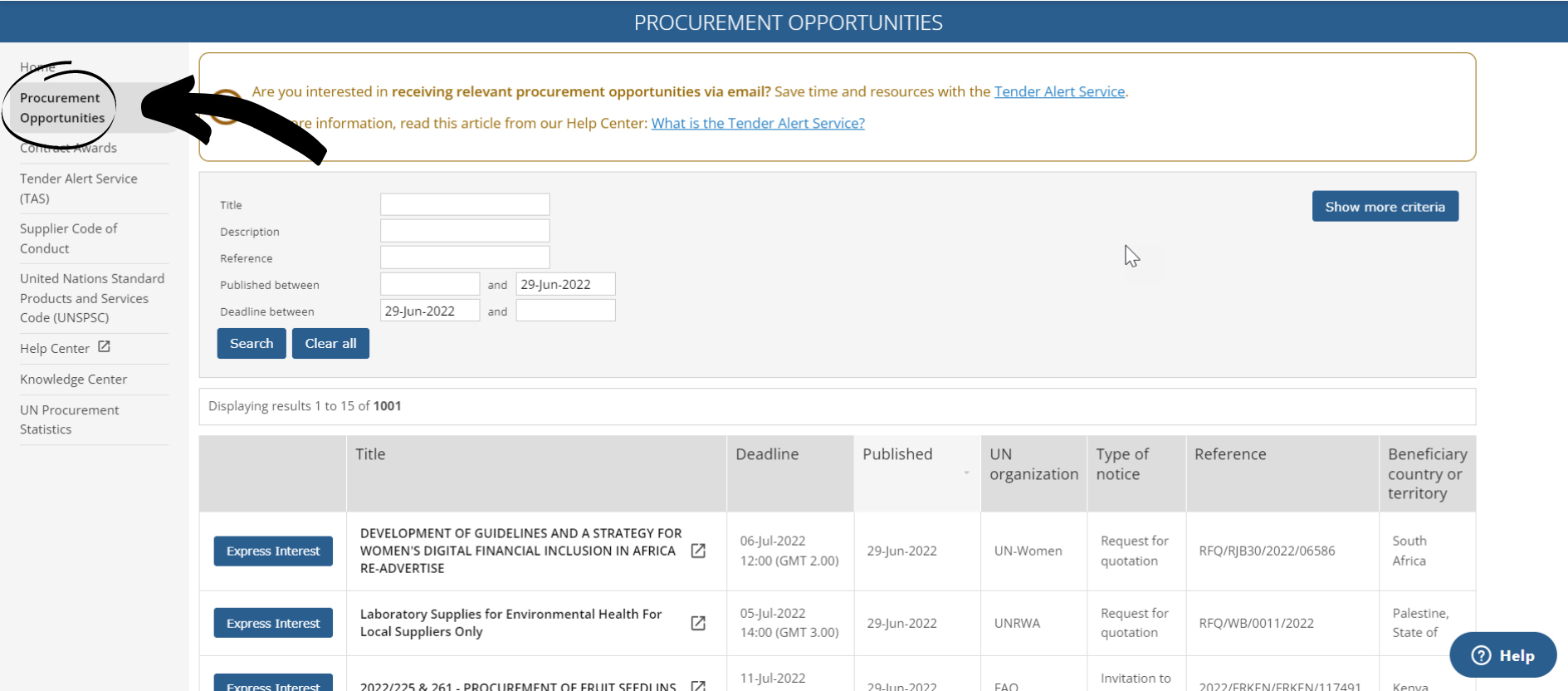 Restricted procedure
Competition: Only short-listed suppliers may submit offers. Suppliers are selected in a non-discriminatory manner from pre-qualifications processes, requests for expression of interest and/or market research.

Publication method: A short-list of potential suppliers is created following a request for expression of interest or a pre-qualification process, which are usually published on UNGM. The invitation to bid or request for proposal will then be communicated to the short-listed suppliers, usually through email or through e-procurement system. If the procurement process is managed through an e-procurement system, the invitation to bid or request for proposal can be accessed from My Tenders in the navigation menu. For more information, read the: What is the My Tenders area in the navigation menu? article.