The Dashboard is the first page suppliers will have access to upon login. It is intended to provide suppliers with an overview of activities and information related to the account.
How to access the Dashboard?
To access the Dashboard, please follow these steps:
1. Go to the UNGM site and log into your UNGM account using your email address and password.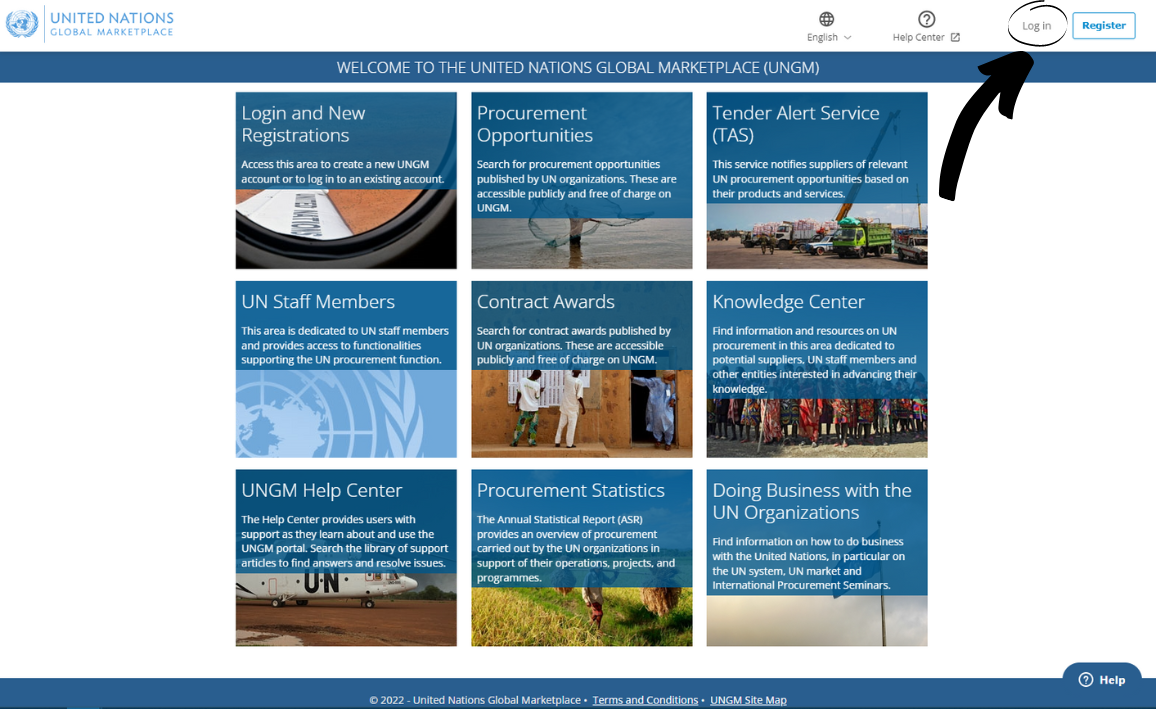 2. Click on Dashboard in the navigation menu.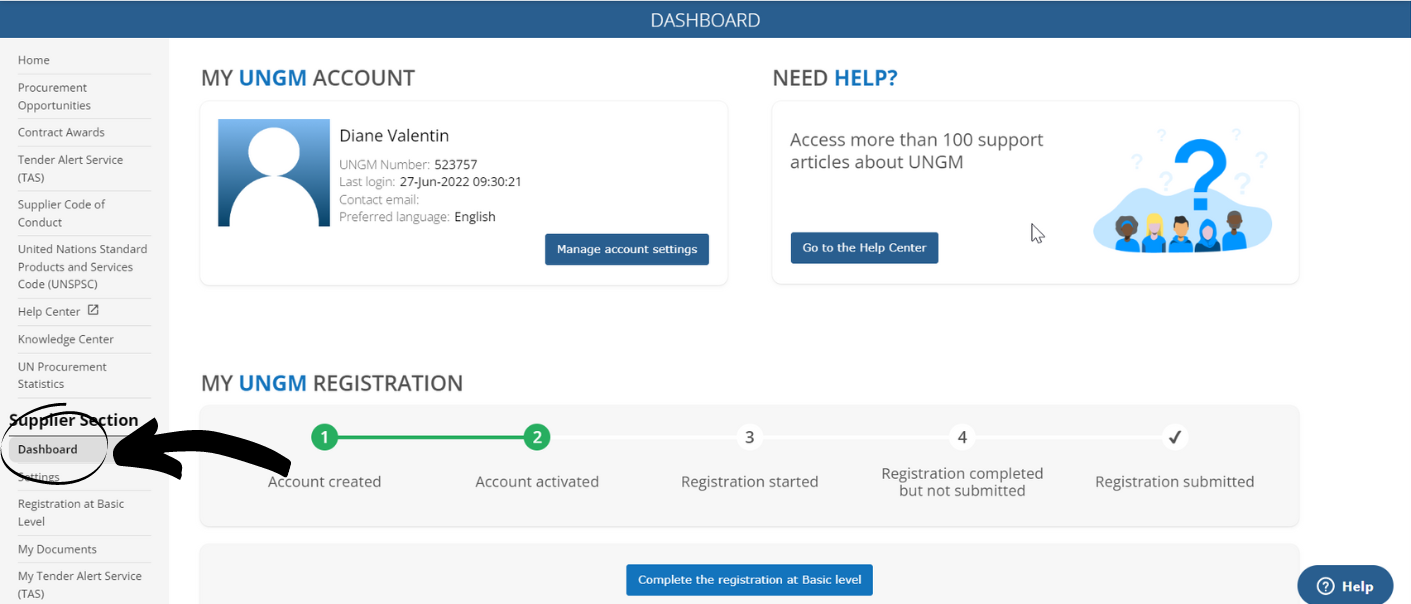 What information is available under the Dashboard?
Under My UNGM account, suppliers may identify their UNGM number, last login date, email address (username), and preferred language.
To change the account settings, click Manage account settings.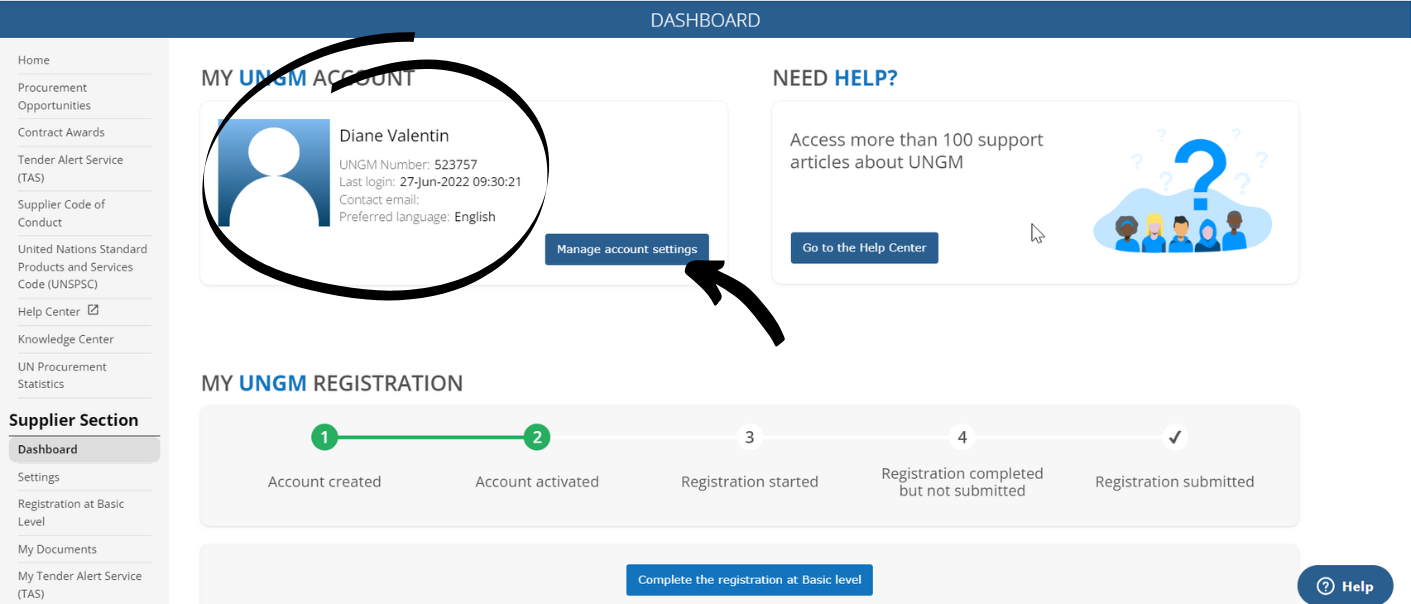 Under My UNGM registration, suppliers can follow the progress of their registration at the Basic level.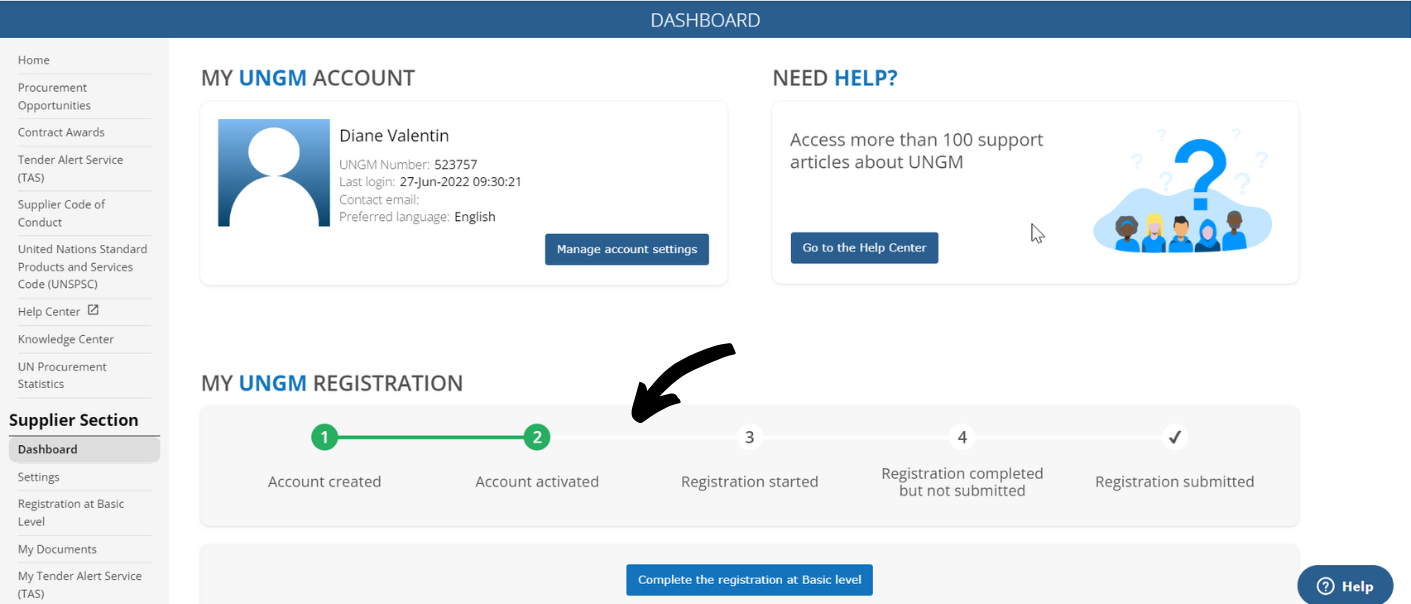 Tender Alert Service details, if subscribed to the Tender Alert Service
Under My latest tender alerts, suppliers have an overview of the latest procurement opportunities received as part of the Tender Alert Service subscription. To display more, click See more.
Under My Tender Alert Service (TAS) subscription, suppliers have access to an overview of Tender Alert Service data. To update the Tender Alert Service subscription settings, click Manage TAS settings.
Registration statuses with UN organizations and electronic expressions of interest
Under My submission statuses, suppliers can see their registration statuses with UN organizations at the Basic level, Level 1, and Level 2. For more information, read the: How to manage registration submissions with UN organizations? article.
Under My expressions of interest, suppliers may access a summary of the latest procurement opportunities they have electronically expressed interest in.