After subscribing to the Tender Alert Service (TAS), a receipt for the payment is automatically issued.
To download the receipt from the supplier's account, please follow these steps:
1. Go to the UNGM site and log into your account using email address and password.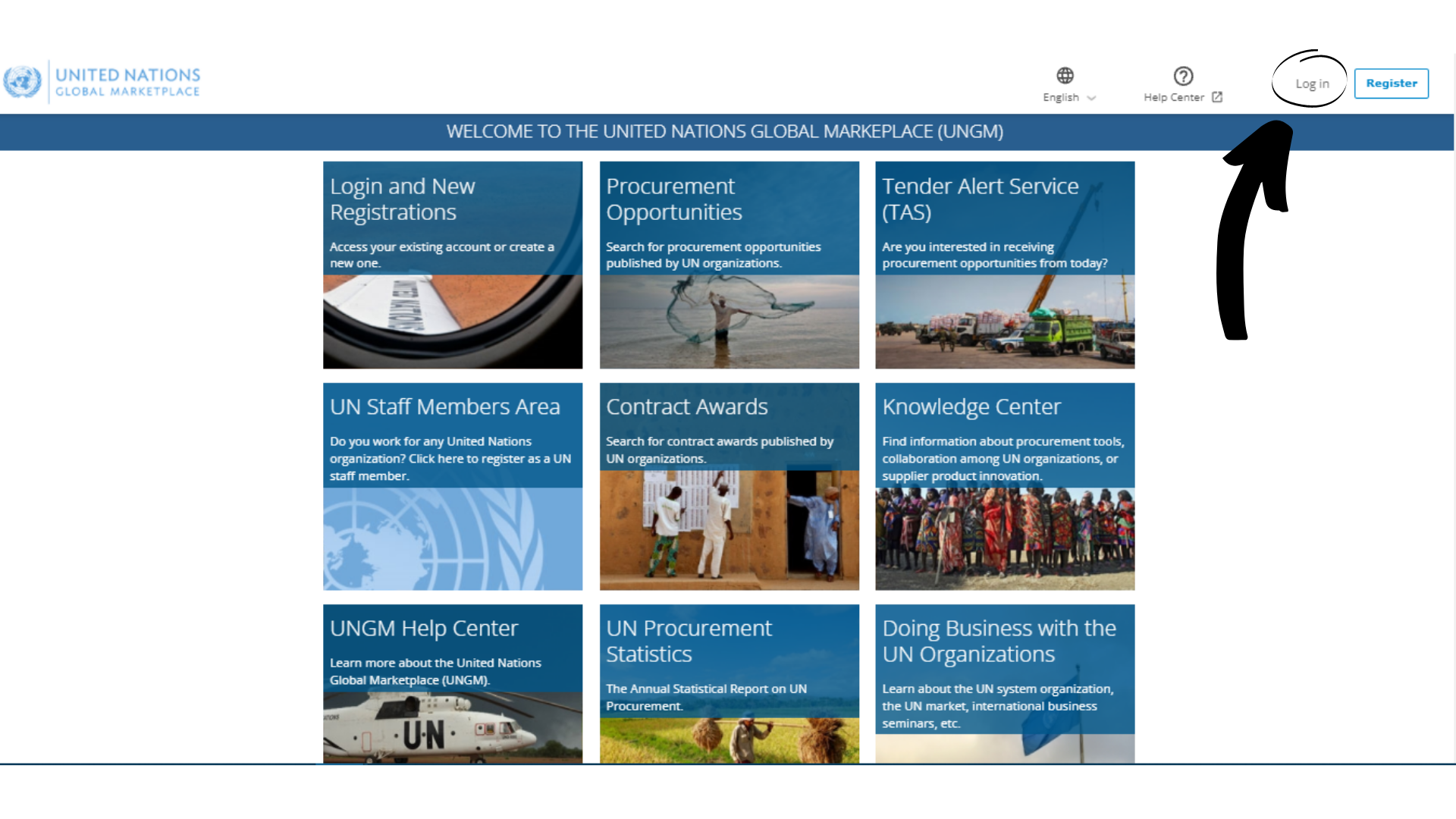 2. Click on My TAS in the navigation menu.
3. Go to the Payment History tab and click on Download the receipt.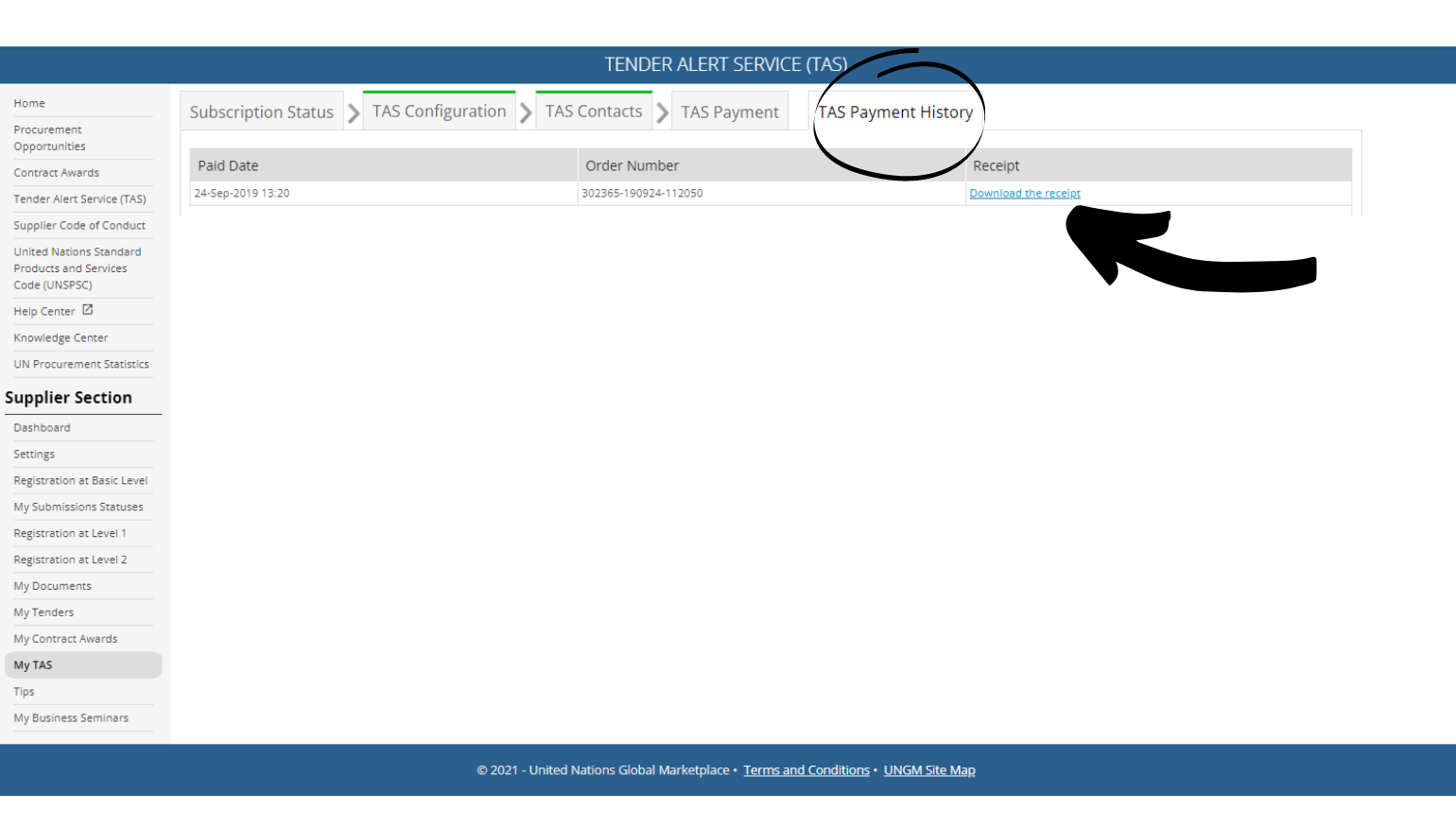 Once the Tender Alert Service subscription has been activated, receipts are always sent to suppliers via email. To access the receipt, suppliers may also access the "UNGM - TAS subscription confirmation" message in their UNGM Inbox.