The UNGM account's primary contact is considered the main contact focal point for potential correspondence with UN and UNGM staff members. For example, UN organizations may contact suppliers to update their registration.
How to change the primary contact?
1. Go to the UNGM site and log into your UNGM account using email address and password.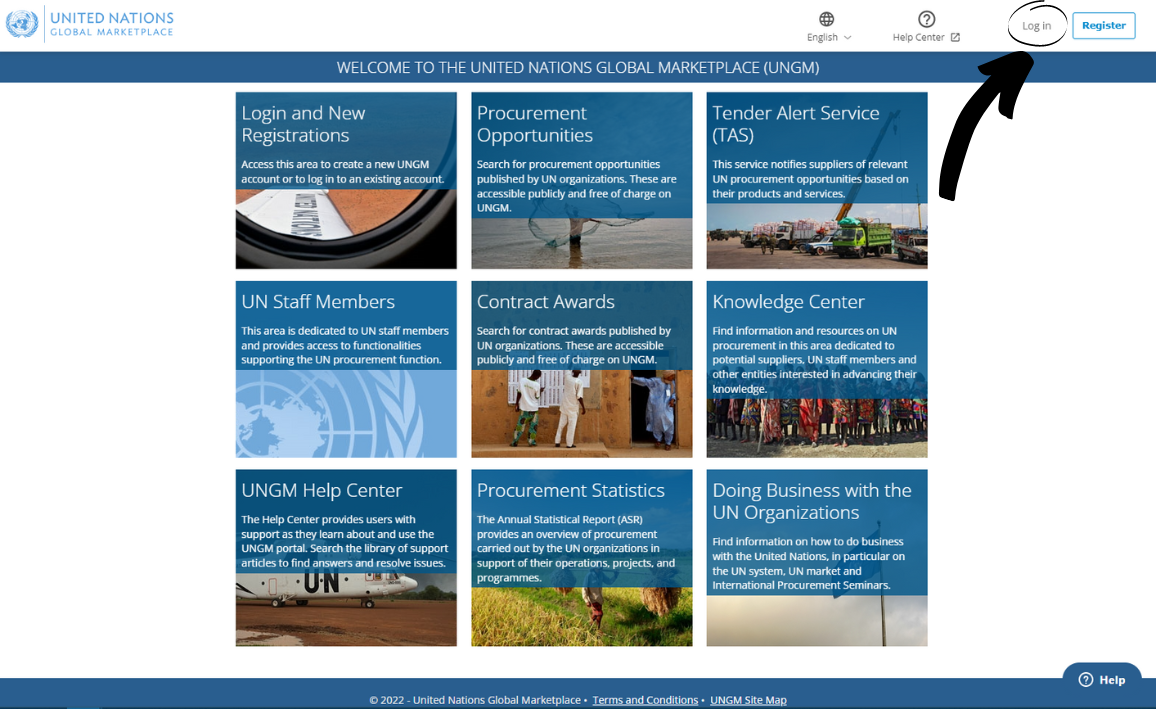 2. Click on Registration at Basic Level in the navigation menu and click on Edit under the Contacts section.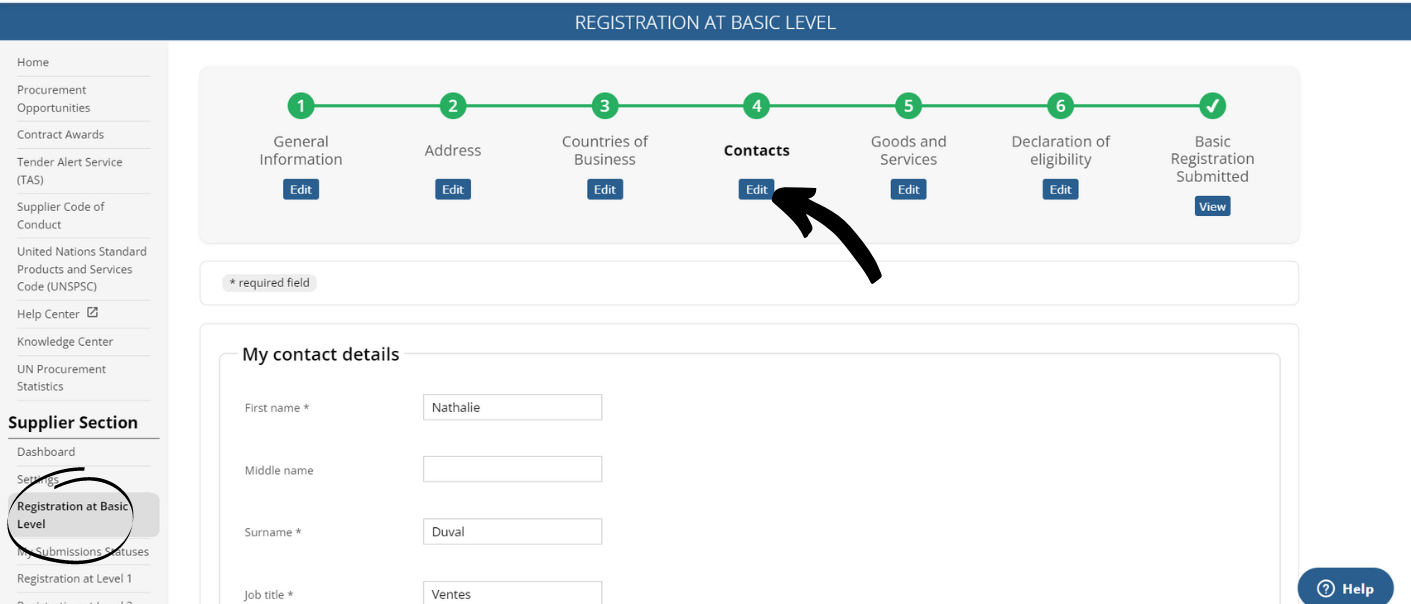 3. Scroll down to the Account's contacts section, where the account's contacts are listed.
If the UNGM account only has one contact, this contact will be the primary contact by default.

If the UNGM account has more than one contact, the primary contact will be the contact who has created the account. The primary contact may be changed from one contact to another.
To change the primary contact, click on Set as primary contact next to the contact who should become the new primary contact.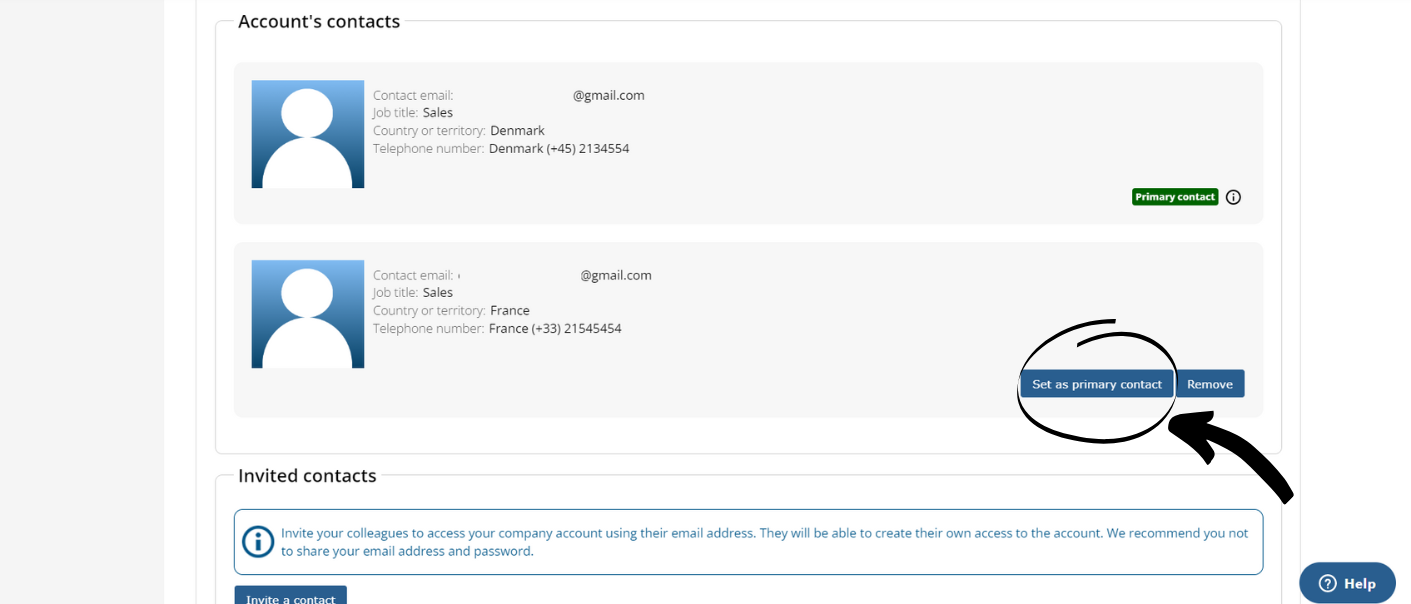 To manage contacts in the UNGM account, read the: How to add contacts to the supplier's account? and How to remove contacts from the supplier's account? articles.
TIP: All contacts under the same UNGM account - primary or not - have the same ownership of the account.