Navigate the homepage
The Knowledge Center homepage is the starting point of this platform and contains different tiles depending on your type of user.
When landing in the Knowledge Center, several tiles will be displayed. Read the subtitle of each tile to know what type of information can be found in each section.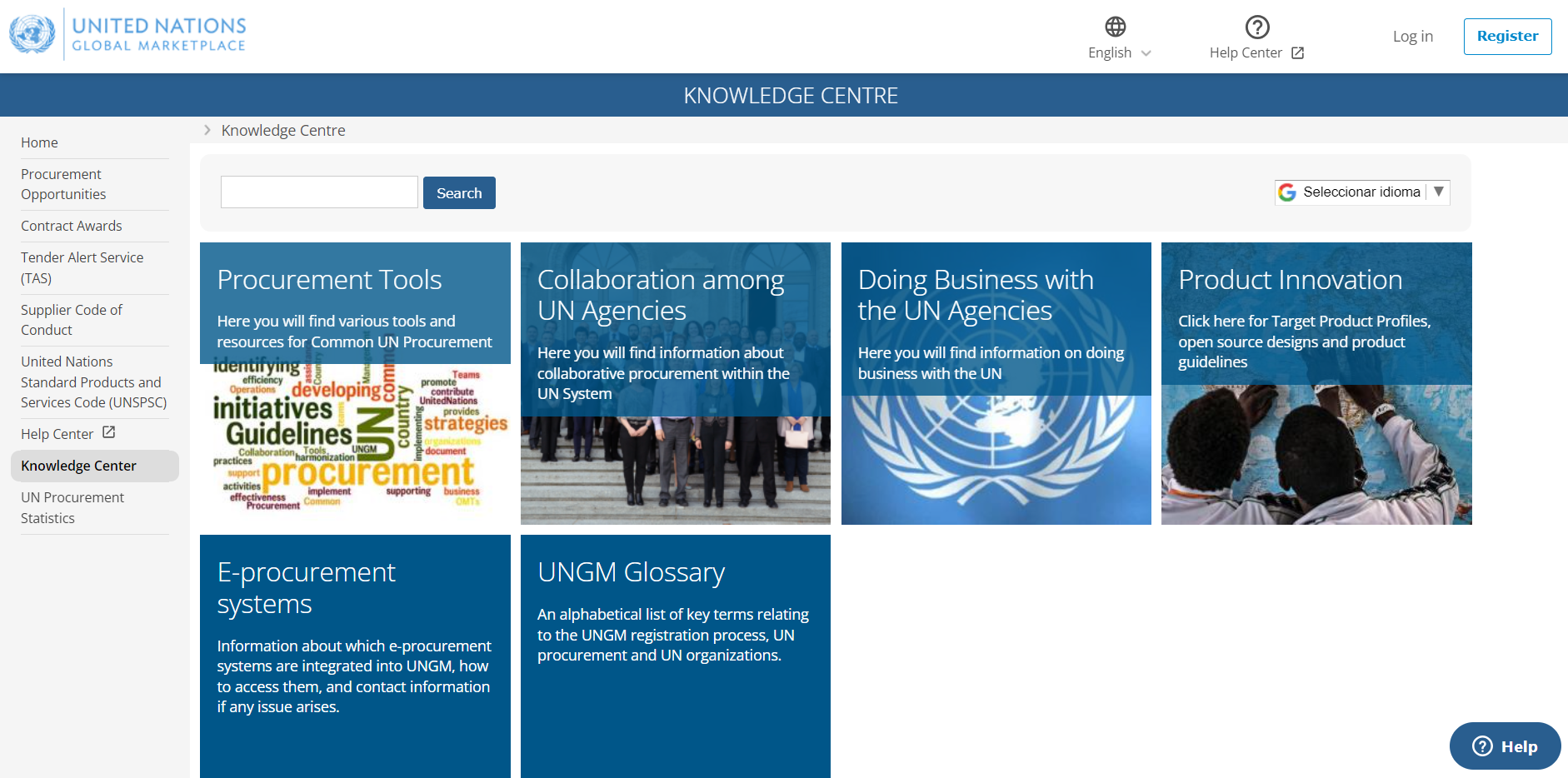 As the Knowledge Center content is mainly in English, the Google Translate widget has been installed and is available in the 6 official UN languages on every page. Use it as needed by clicking on the drop-down menu and selecting your preferred language: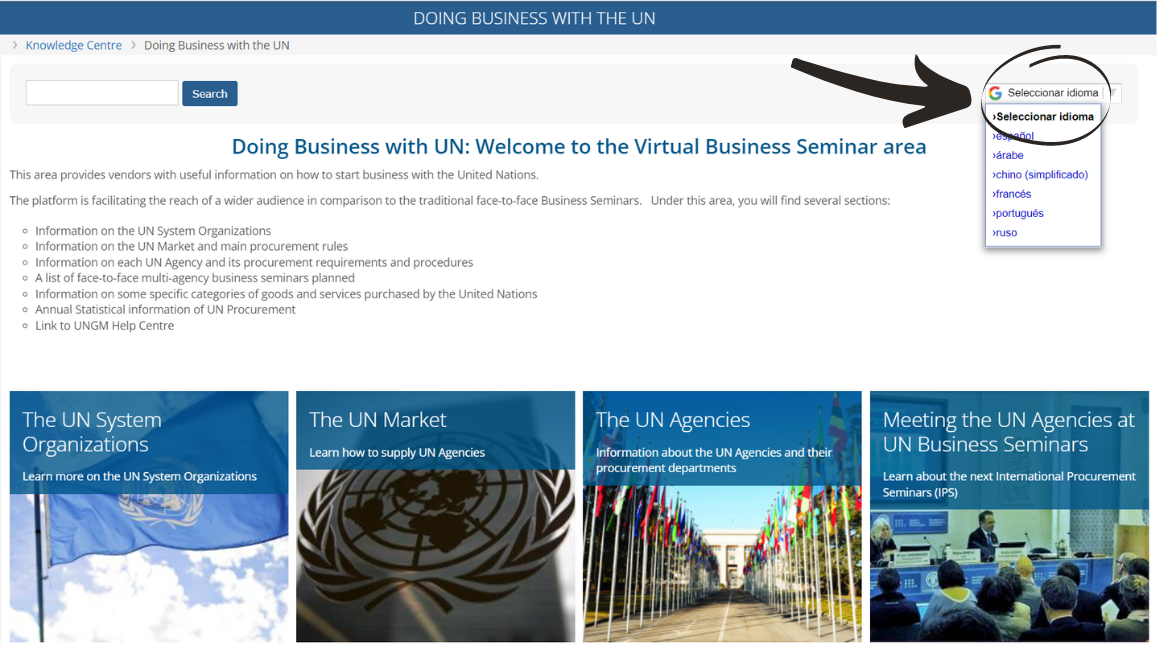 How to find useful information in the Knowledge Center?
First, users must log in to their UNGM account, as some information is only available to certain types of users.
To find useful information in the Knowledge Center, users may use:
1. The Search Bar
Enter various keywords, click the Search button, and click the result to further search the individual pages. Below the result, there is a short description to help find relevant information.
Users can perform a search by entering a keyword that searches the URLs, titles, and tags of Knowledge Center pages.

2. The Navigation Menu
Users also can directly explore pages using the navigation menu on the left-hand side of the page: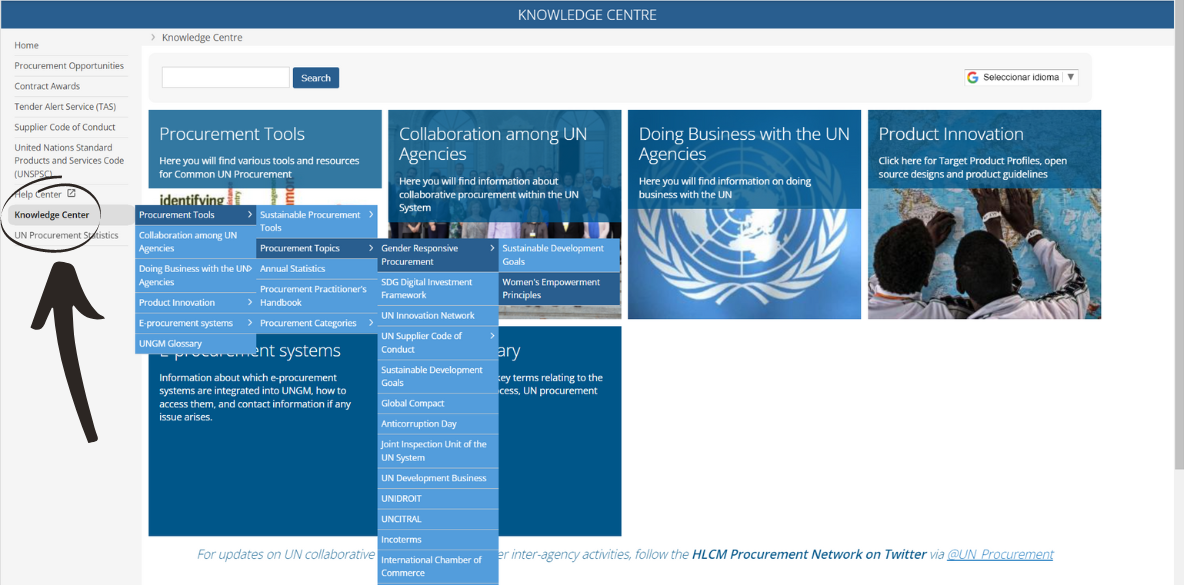 Navigate the inner pages of the Knowledge Center
To navigate the inner pages, use the breadcrumb located right below the title of a page. When clicking on the breadcrumb, you will be redirected to the corresponding page.