UNGM provides the option for suppliers to register themselves as a disability-inclusive supplier since May 2021. Suppliers that registered before this date have the ability to update their registration with this information at any time.
A disability-inclusive supplier refers to "a supplier which makes a dedicated, consistent, and measurable effort to implement disability-inclusive practices. Suppliers can show that they are disability-inclusive through a variety of means such as:
Having an organizational policy on disability inclusion;
Recruiting and hiring people with disabilities;
Offering reasonable accommodation to candidates and personnel with disabilities;
Providing accessible premises;
Ensuring that their supply chains are disability-inclusive;
Manufacturing accessible products following Universal Design principles, or others."
The identification of disability-inclusive suppliers enables UN organizations to support and strengthen disability-inclusive procurement and other disability-inclusion initiatives.
To update your registration and identify as a disability-inclusive supplier, please follow these steps:
1. Go to the UNGM site and log into your UNGM account using your email address and password.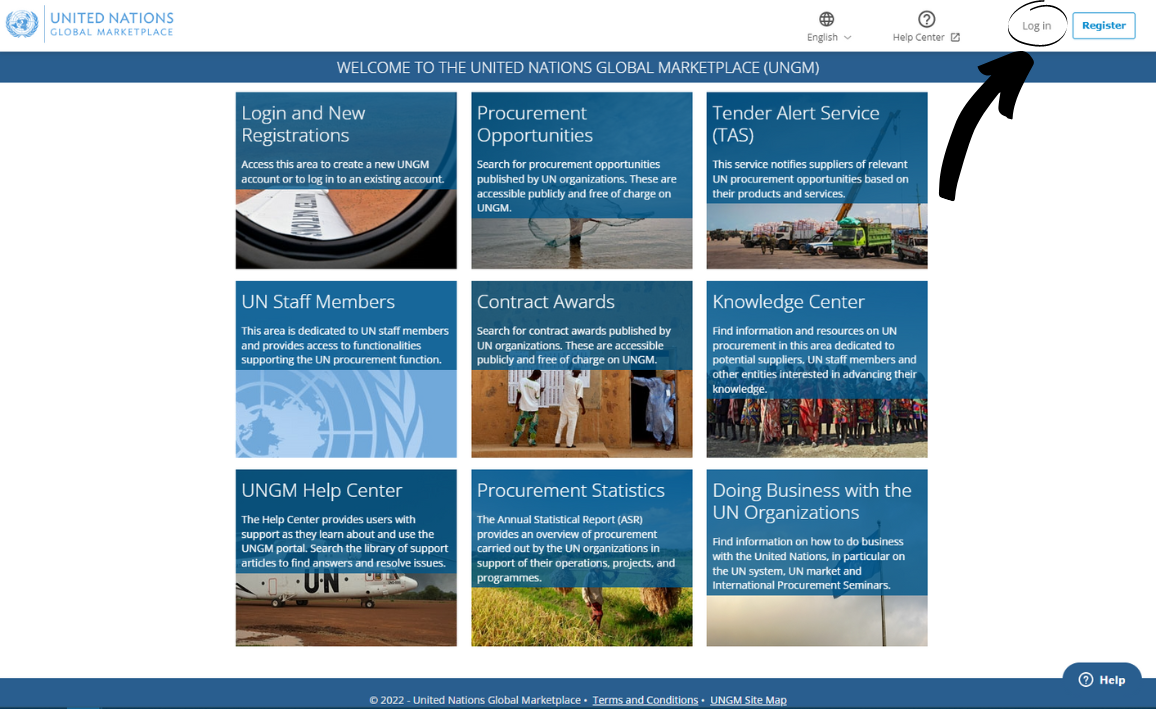 2. Click on Registration at Basic Level in the navigation menu.
To edit the registration, click on Edit under the General information step.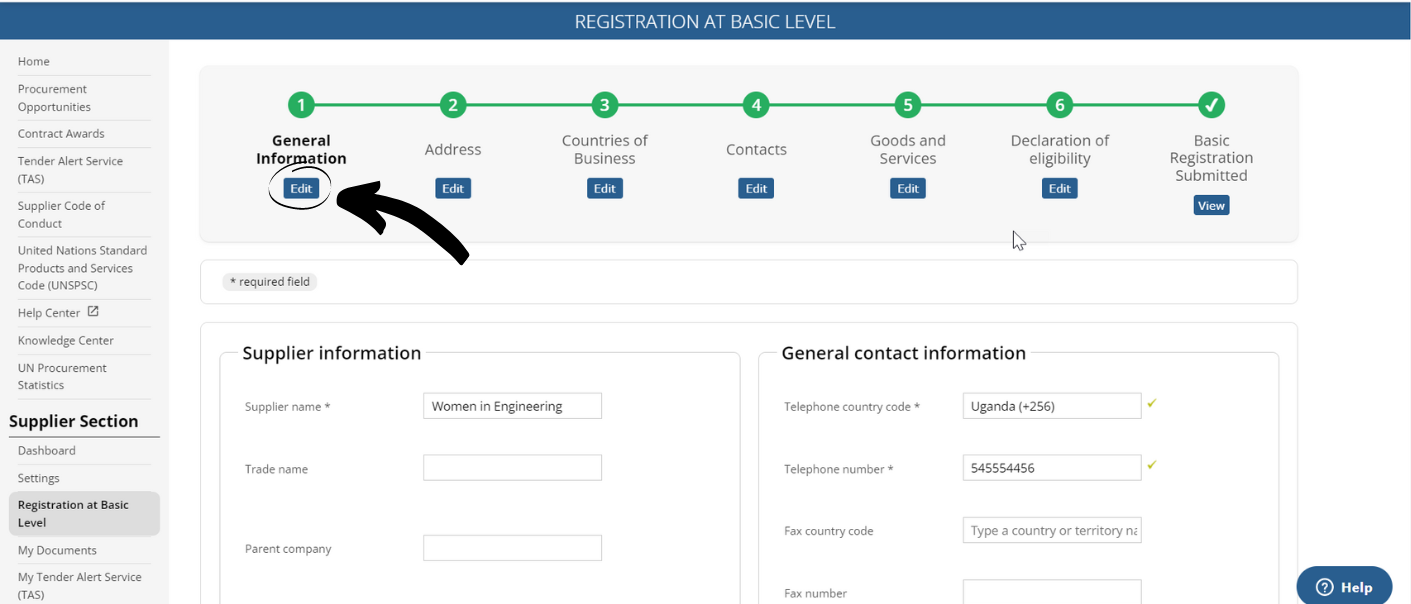 3. Scroll down to the Disability inclusion section.
Select the option Disability-inclusive supplier. If this option is selected, the supplier will be registered on UNGM as a self-declared Disability-inclusive supplier.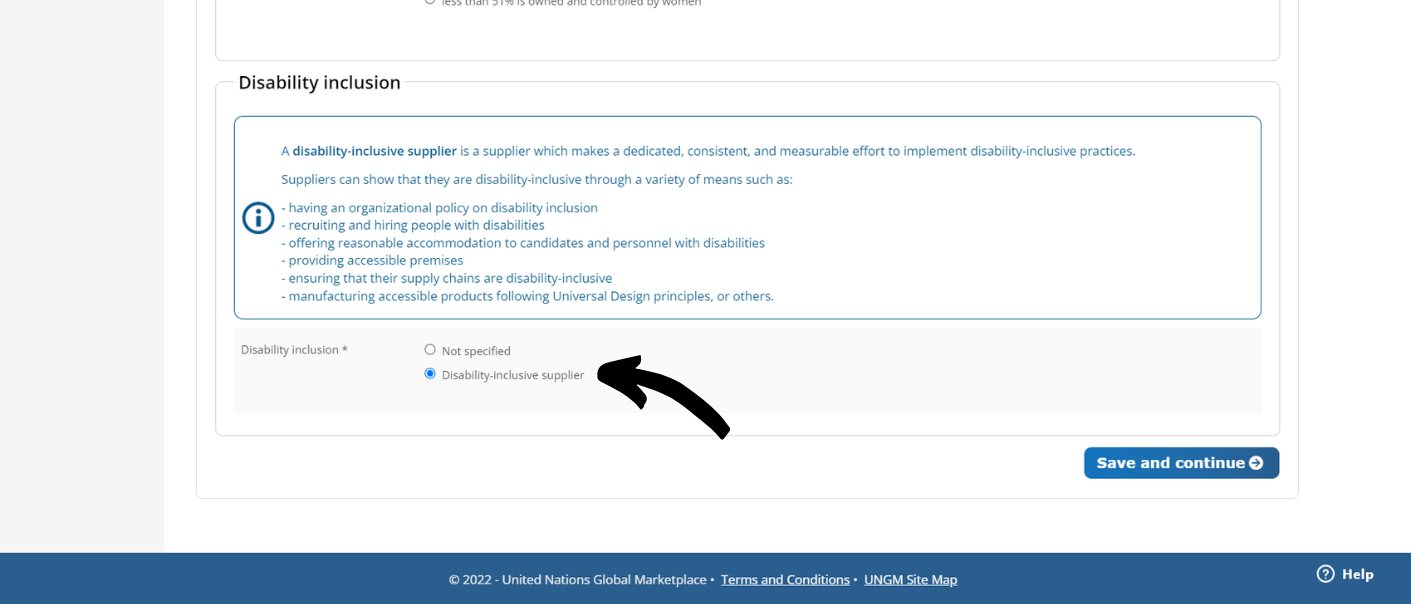 Click on Save and Continue.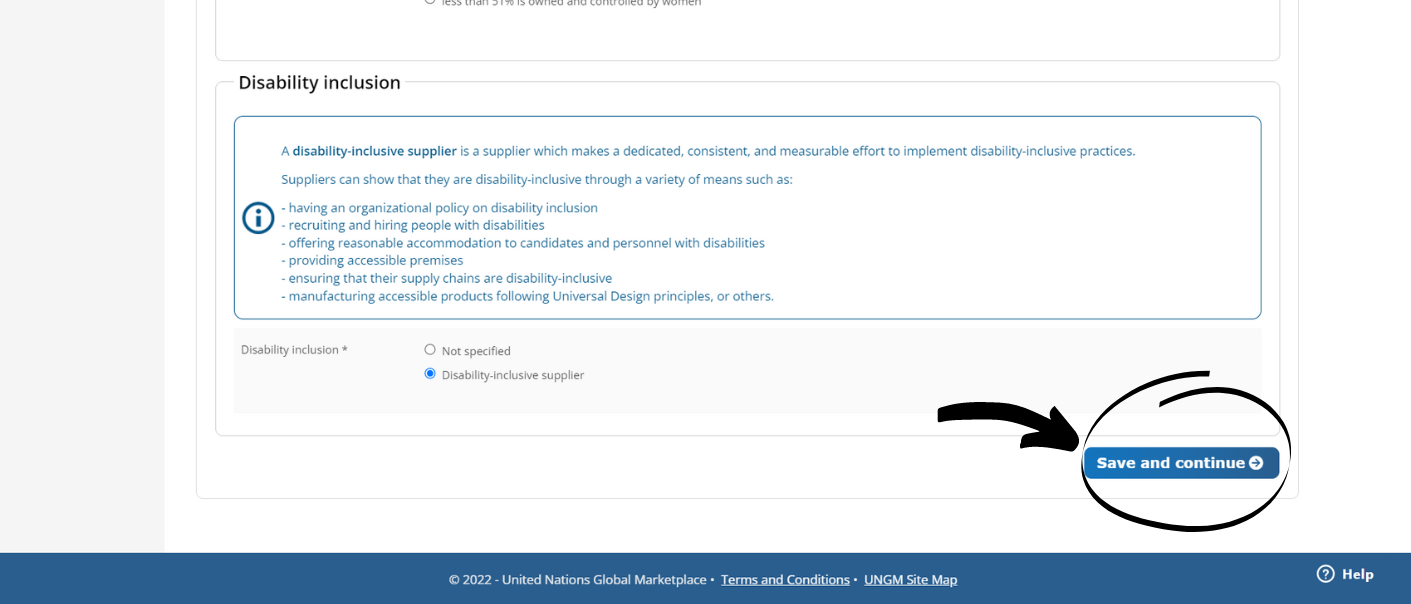 TIP: For more information about Disability Inclusion and Disability-inclusive procurement, we advise suppliers to access the following resources: