Once the invitation to the business seminar has been accepted, suppliers may request meetings with UN organizations. Depending on the business seminar, meetings may take the form of meetings or group meetings.
Prior to inviting UN organizations for meetings, suppliers are kindly requested to familiarize themselves with the procurement activities of the various UN organizations, so that they can make an informed decision on who they would like to meet with at the business seminar.
To request meetings with UN organizations, please follow these steps:
1. Go to the UNGM site and log into your UNGM account using email address and password.
If you are requesting meetings right after accepting the invitation to participate in the seminar, please note that the page will refresh automatically to display the option to request meetings.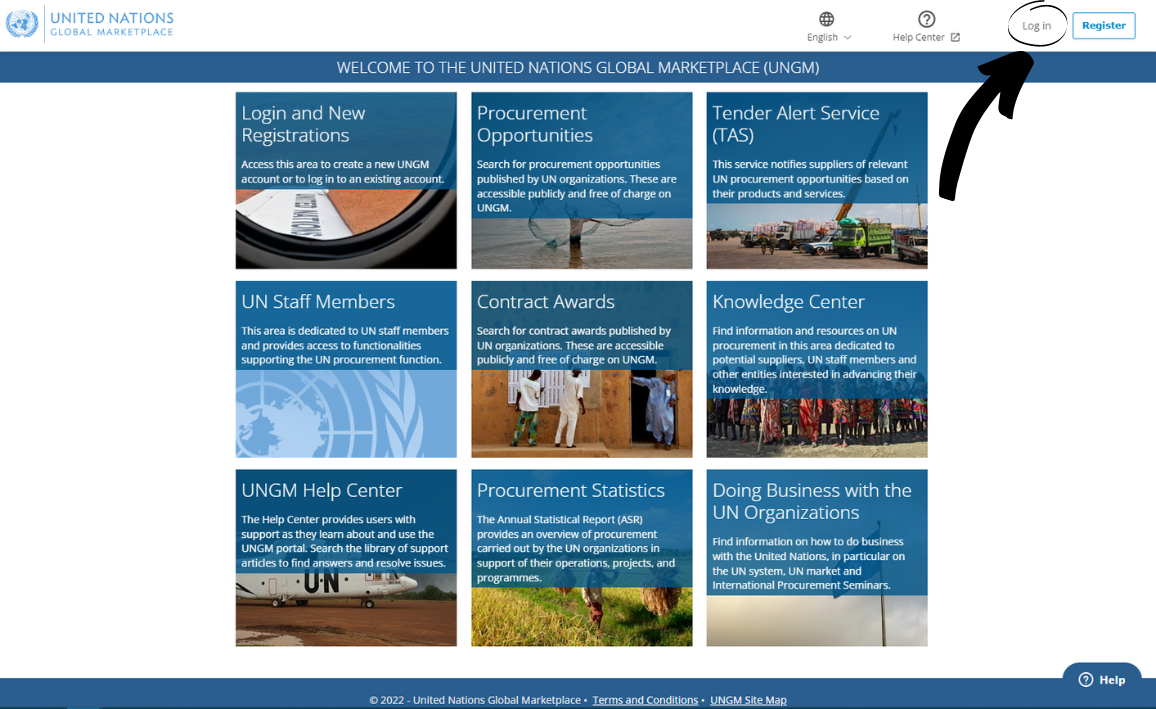 2. Click on My Business Seminars in the navigation menu and click on the business seminar to access the business seminar information.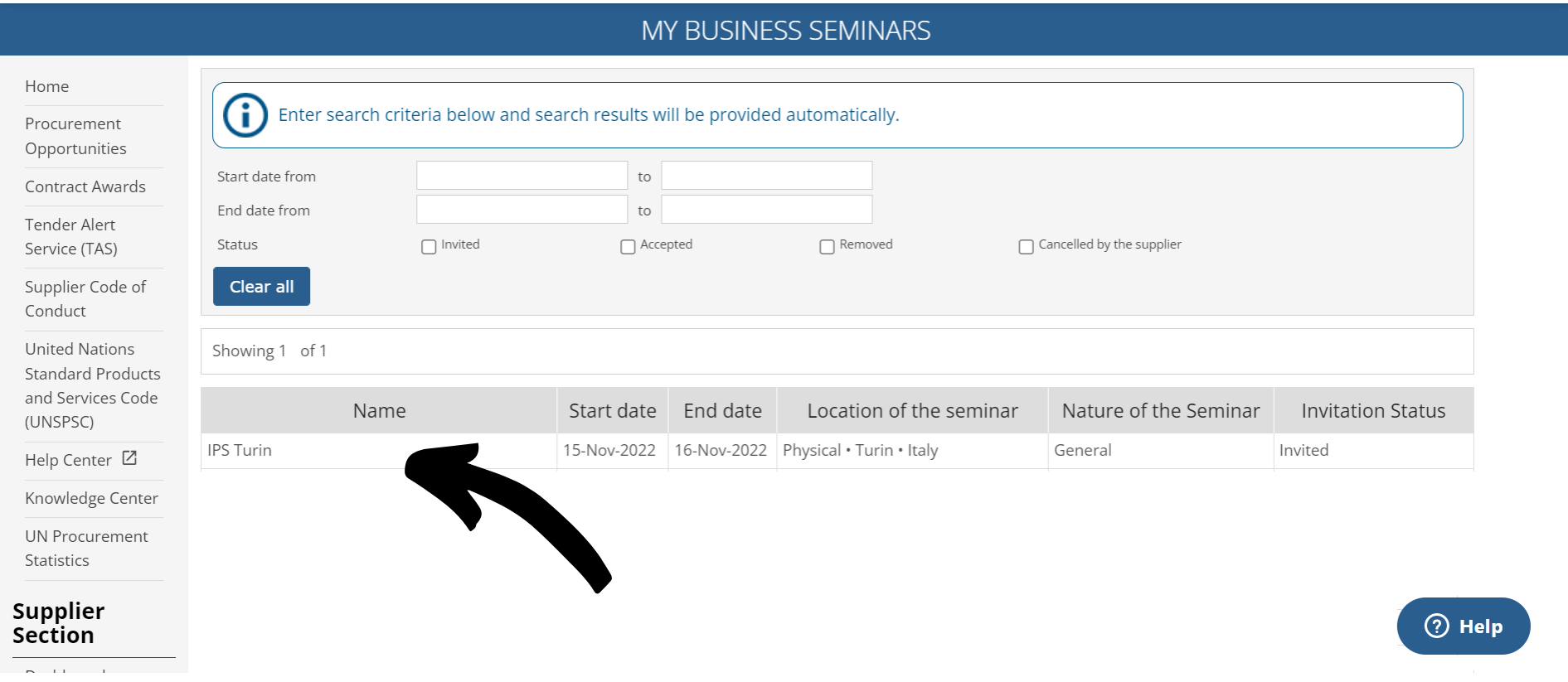 3. Suppliers will be redirected to the page centralizing the business seminar information. Scroll down to the UN organizations' invitation to the seminar section.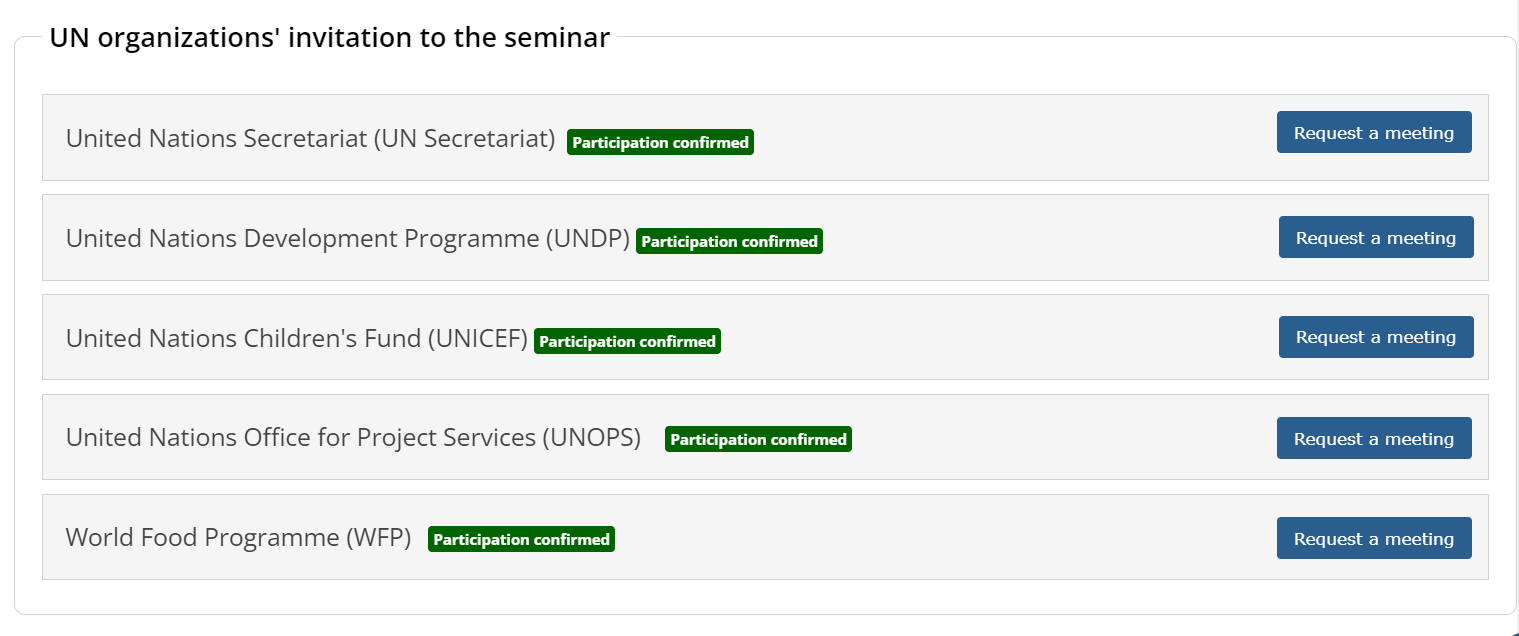 Click on the Request a meeting button next to the UN organization you are interested in requesting a meeting with. Suppliers may request meetings with more than one UN organization.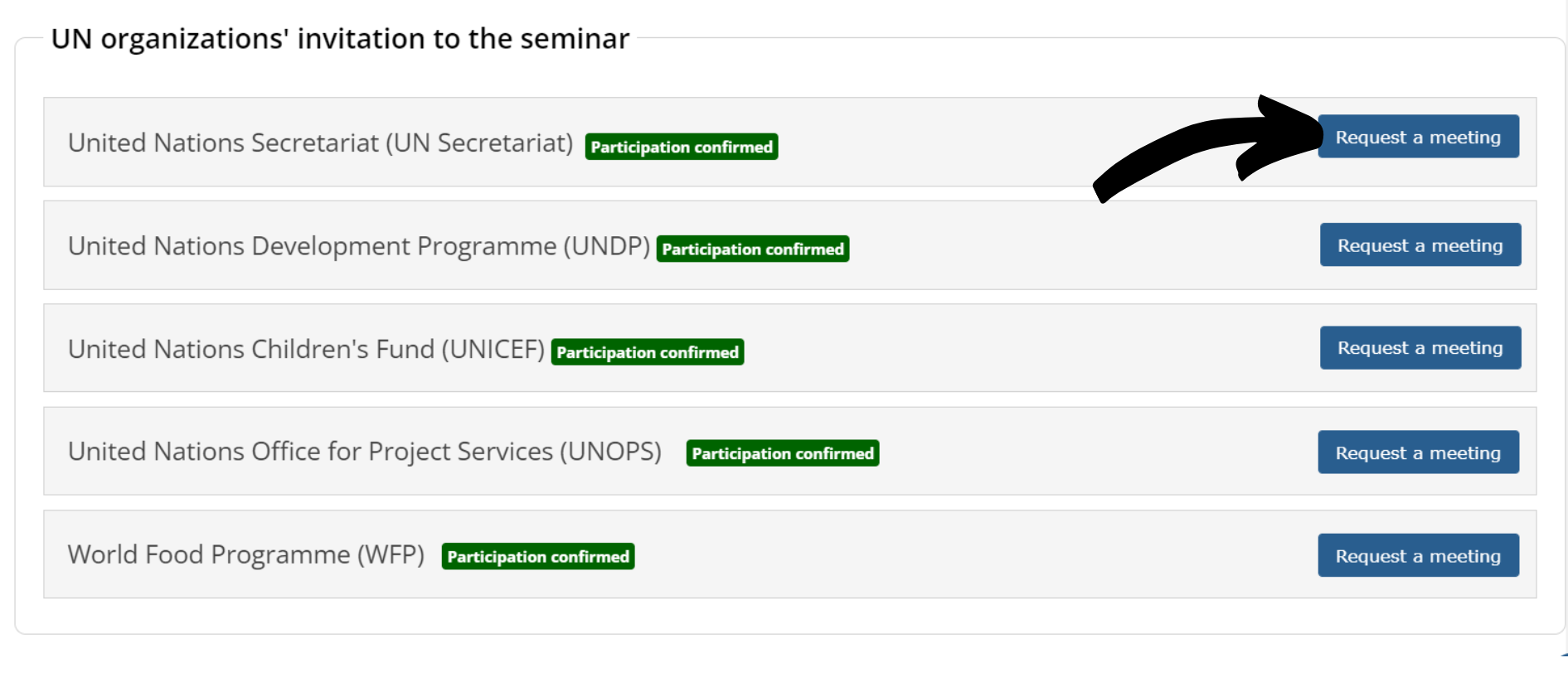 4. Click on Confirm. The UN organizations will then review your meeting request in the following weeks.

5. A tag informing the status of the meeting request will be displayed. After the request has been submitted, the tag will show Meeting status: