The contact form to get in touch with UNGM is accessible from the Contact UNGM button at the end of each support article available in the Help Center.
To access the contact form, please follow these steps:
1. In the support article, scroll down to the bottom of the page and click on the Contact UNGM button under Still need help?.

2. Complete the contact form by providing your email address, a subject line and a description of your request.
You may add an attachment/screenshot to your request, which will help UNGM process your request more efficiently. Please provide a screenshot preferably in the PDF or JPG format.
Click on Submit.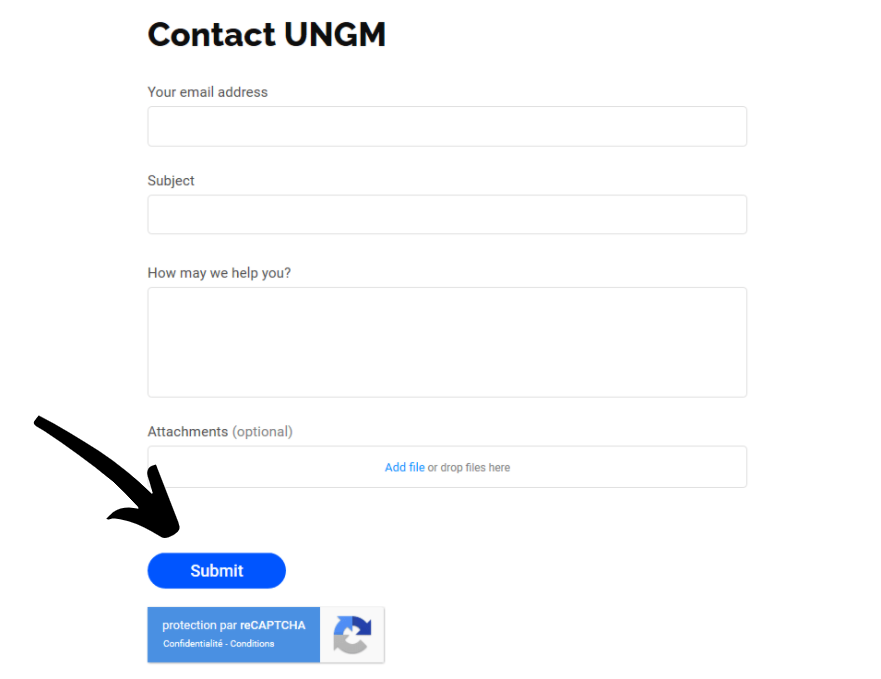 TIP:
UNGM kindly asks users who already have an account on UNGM to log into their account before they submit a request. This will enable UNGM to process the request more efficiently.

Users are advised to provide detailed information about the issue they are experiencing. In case of supplier requests, please provide basic information about the company such as UNGM number if applicable, company name and country of establishment to facilitate the processing of requests.