What is the Annual Statistical Report on UN Procurement?
The Annual Statistical Report on United Nations Procurement (ASR) provides an overview of procurement carried out by the organizations of the UN system in support of their operations, projects, and programmes. This information is public and users do not need to be logged in to access it.
How to access the Annual Statistical Report on UN Procurement?
To access the ASR, click on the UN Procurement Statistics link from the left-hand menu.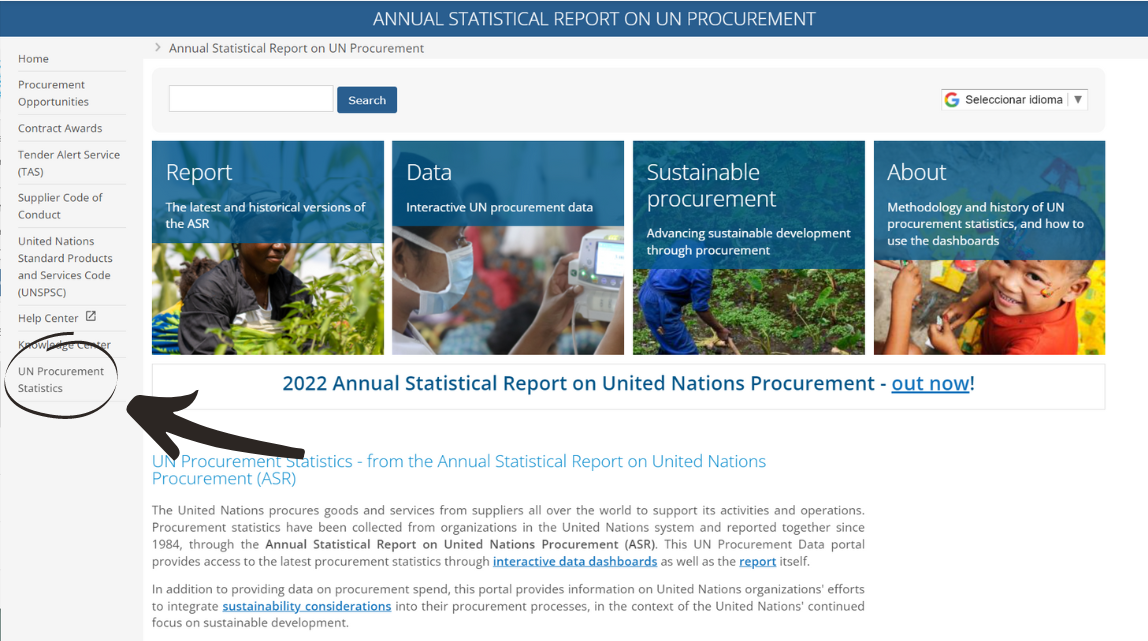 Open this page to find general information about the ASR, data on the last report, and these four sections:
Report: Find the latest and historical versions of the ASR. Click here to access the latest version (year 2022).
Data: Play with different dashboards divided into six different areas.
Sustainable procurement: Explore which sustainability considerations have been integrated into UN organization's procurement processes.
About: Learn more information about the methodology and history of UN procurement procurement statistics and how to use the dashboards.
How to access the interactive dashboards?
1. At the UN Procurement Statistics page, click on the Data tile.
2. Explore the different categories: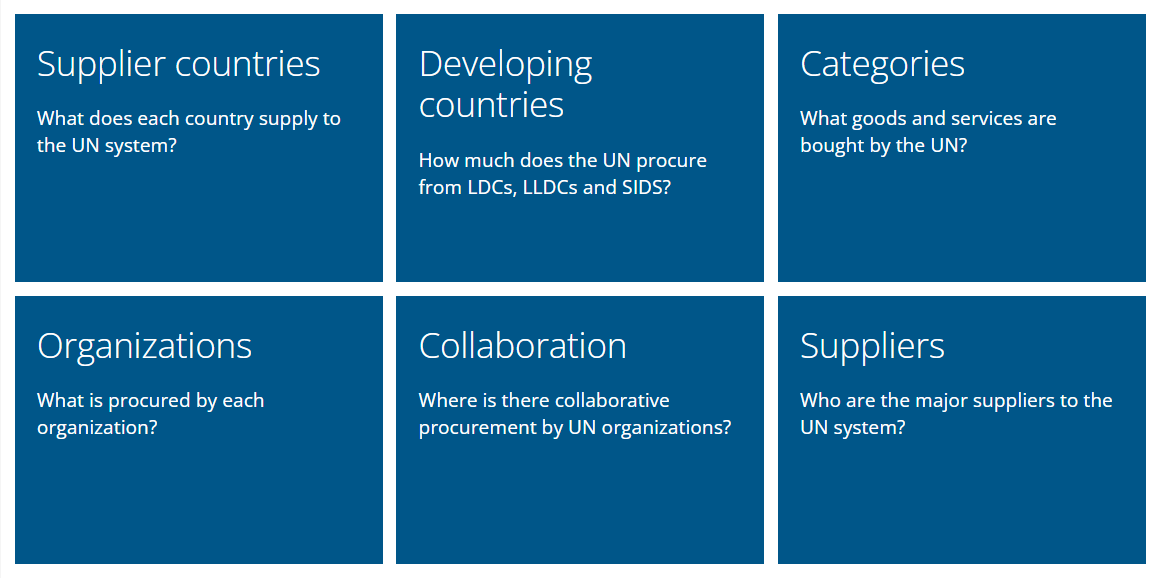 3. Use the filters available to narrow down the data you are looking for.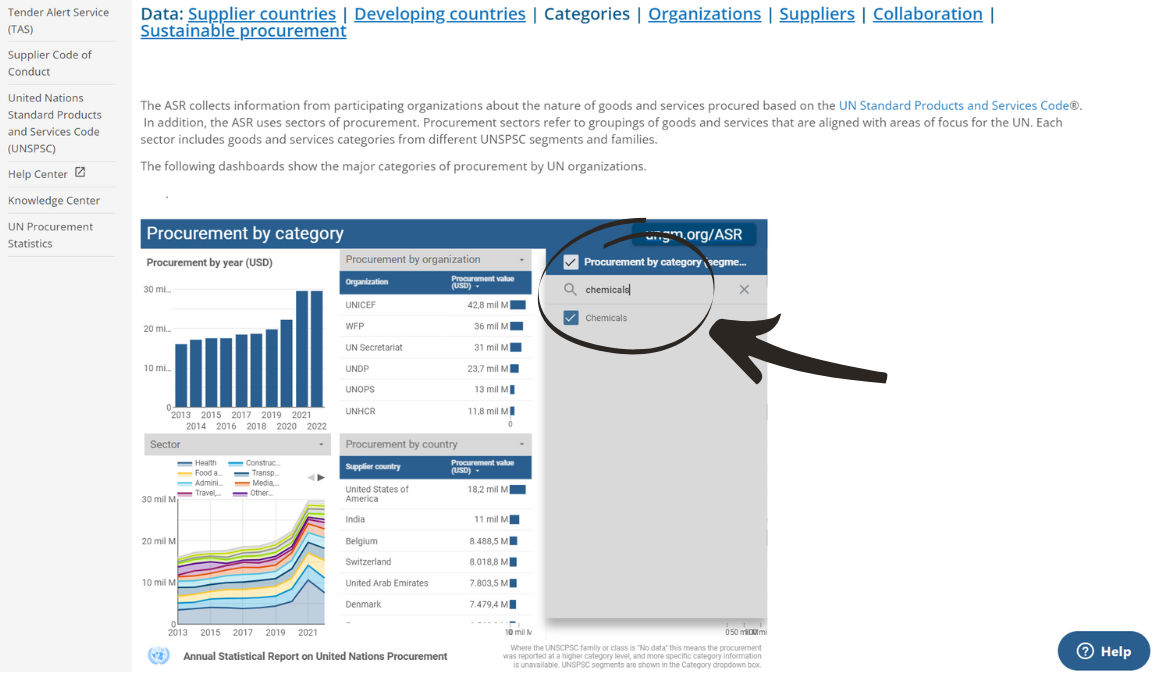 For more information on how to use the dashboards, including information on compatibility, watch the following video: