Before creating an account, UN staff members are advised to whitelist or approve registry@ungm.org and no-reply@ungm.org to the sender' list in their inbox. Then, follow these steps:
1. Go to the UNGM site. UN staff members are advised to use Google Chrome as a web browser to navigate the UNGM site.
2. At the top right corner of the page, click on Register.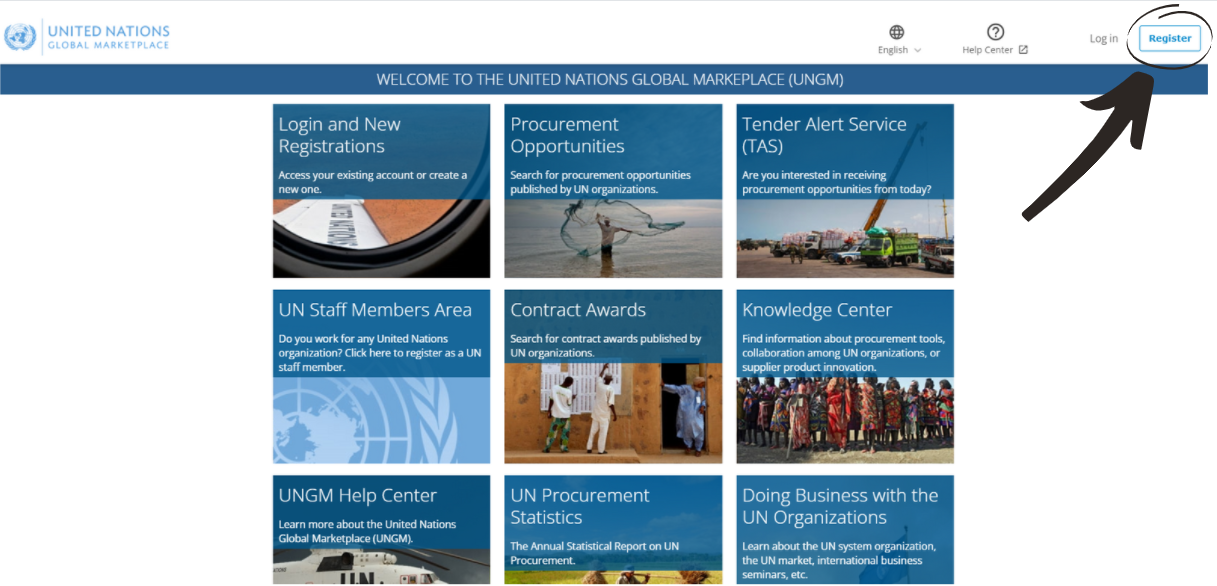 3. Click on United Nations Organizations.

4. Read the Standards of Conduct for the International Civil Service and click on Accept and continue.

5. Complete the registration form and click on the Register button.
Ensure that the email address domain corresponds to the UN organization selected in the Agency field.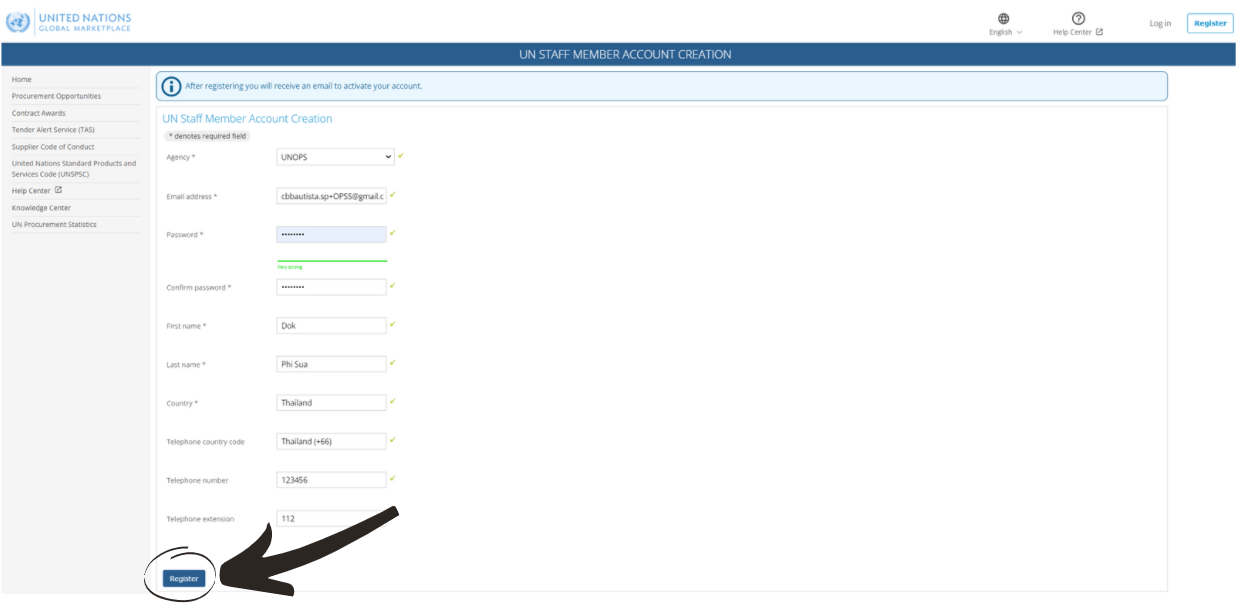 6. UN staff members will be required to activate their UNGM account.

7. Check your UN inbox and look for the "UN staff member | Account activation" email. Open the email and click on the Activate my account button provided.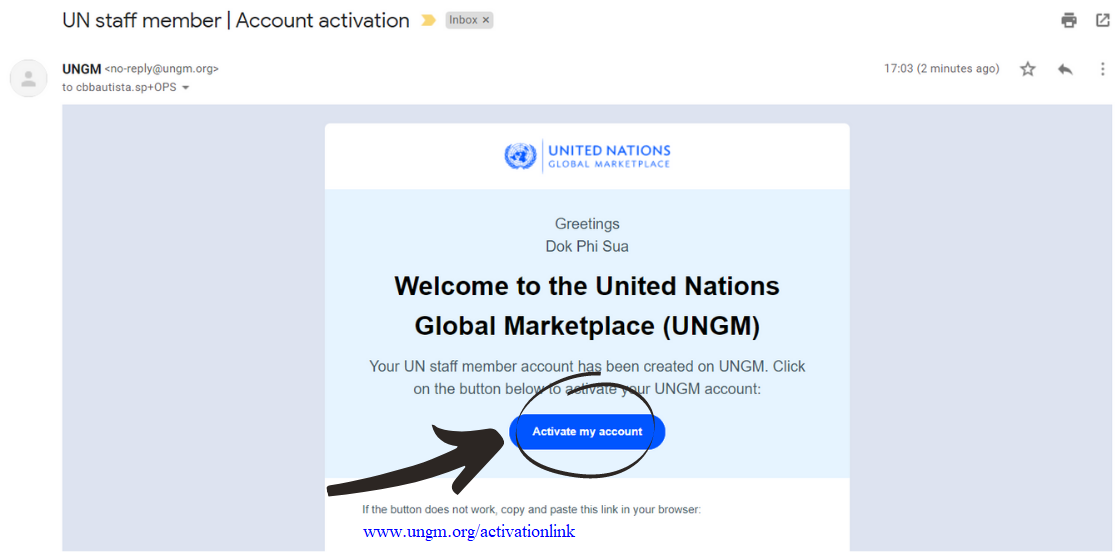 9. The account has been successfully activated.