In case Tender Alert Service notifications may have not been recently received, subscribers are advised to read the following information.
The Tender Alert Service subscription may have recently expired
Subscribers are advised to verify the status of their Tender Alert Service subscription and ensure that the subscription is still ongoing, before contacting UNGM.
To check the status of the subscription, please follow these steps:
1. Click My Tender Alert Service (TAS) in the navigation menu.
2. Click on the Subscription status tab.
3. Check the subscription expiry date.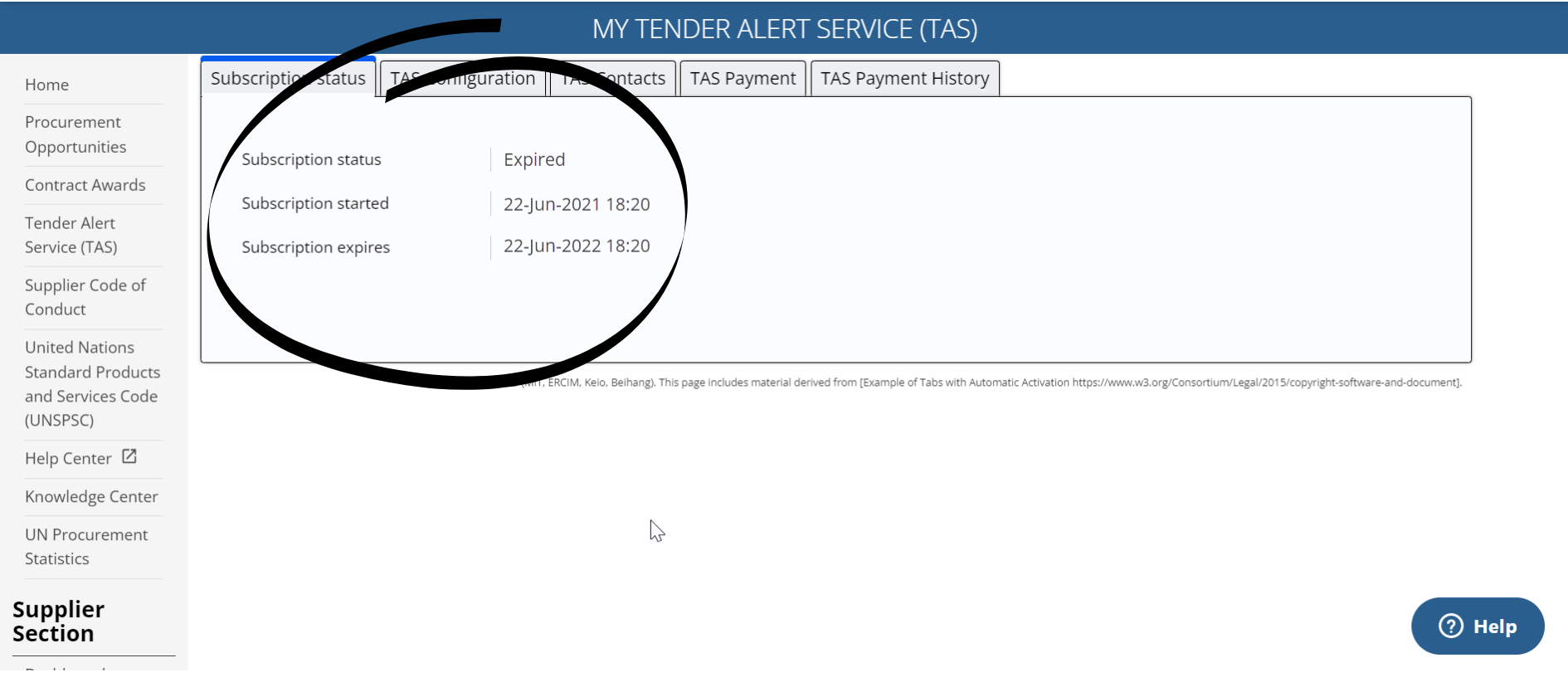 To renew the Tender Alert Service subscription, read the: How to renew the Tender Alert Service subscription? article.
Procurement opportunities for products and/or services of interest have not recently been published
UN organizations procure goods and/or services depending on their current procurement needs and requirements. These procurement needs and requirements are not static in time and may change.
It may be possible that any procurement opportunities matching suppliers' UNSPSC codes are not published at the moment. In this case, Tender Alert Service subscribers will not receive any notifications as part of the service.
For more information, read the: Main products and services procured by UN organizations article.
Limited and specific UNSPSC code selection
Suppliers providing very specific products, services or innovations may have selected limited UNSPSC codes in their Tender Alert Service settings. A limited UNSPSC code selection may explain a limited number of notifications received via the Tender Alert Service.
To benefit from the Tender Alert Service, suppliers are advised to review their UNSPSC code selection and consider adding relevant UNSPSC codes which may correspond to opportunities they could be potentially interested in.
For more information, read the: How to select and edit the UNSPSC codes in the Tender Alert Service subscription? article.