Suppliers can issue an invoice for subscribing to the Tender Alert Service (TAS) from their UNGM account.
To issue the invoice, please follow these steps:
1. Go to the UNGM site and log into your account using email address and password.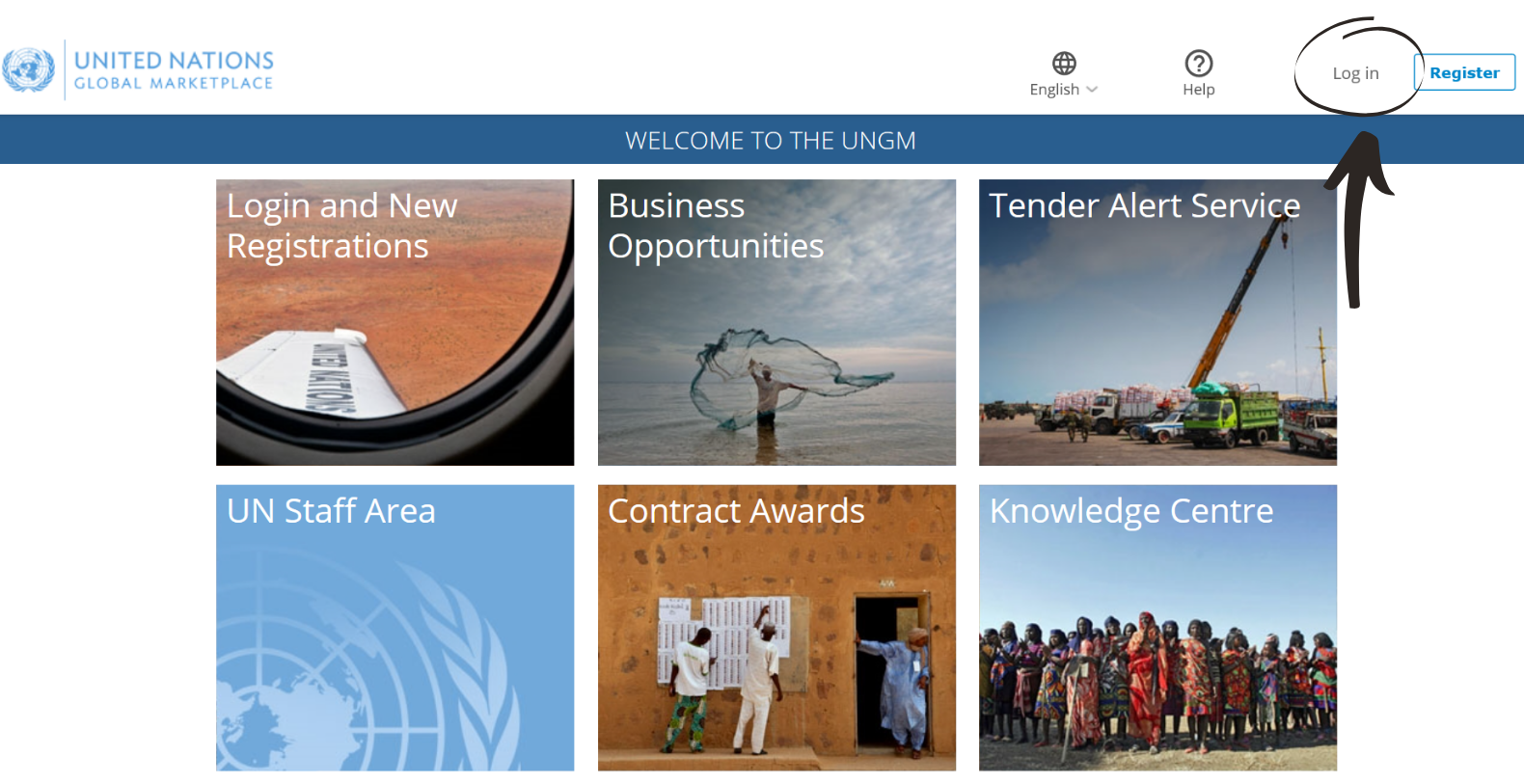 2. Click on My TAS in the navigation menu.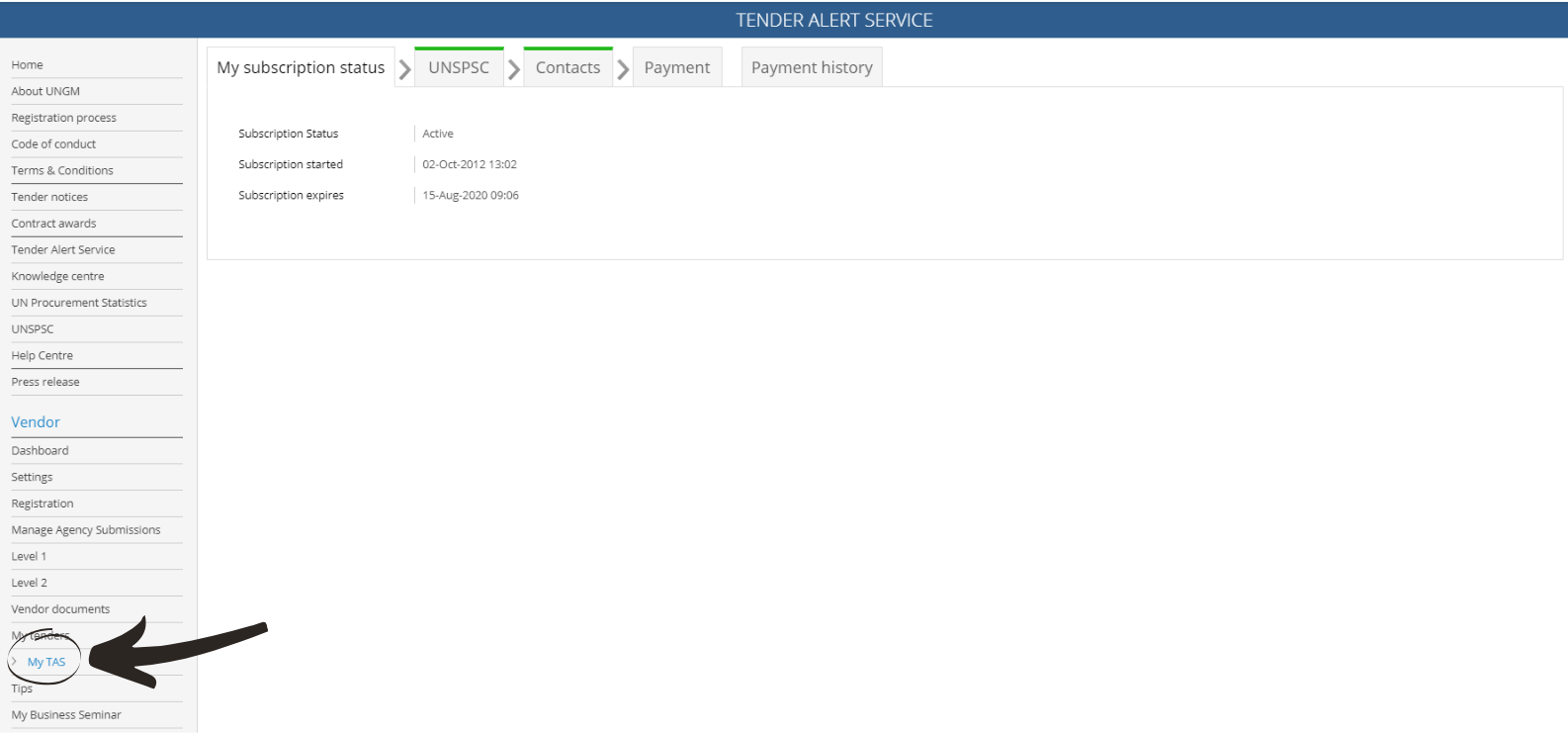 3. Go to the Payment tab and click on Create a Pro-forma invoice.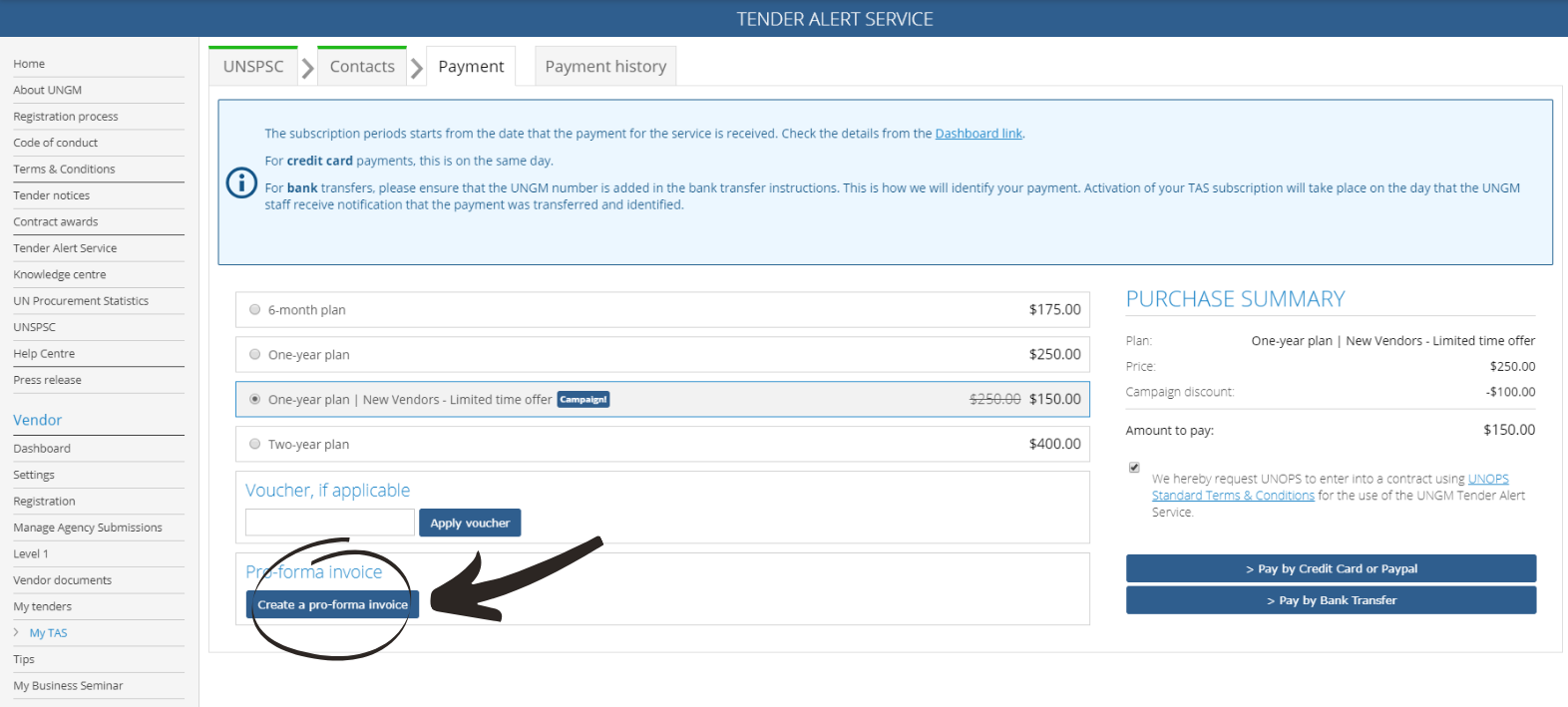 4. Review the company details and add the postal code, if necessary.
Click on Generate PDF to issue the Pro-forma invoice.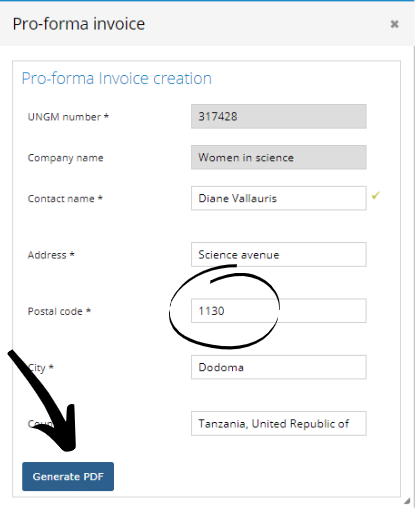 TIP: The invoice will only be available before the payment. If the payment has already been processed, a receipt will be generated. For more information, read the How to obtain a receipt for the payment of a Tender Alert Service subscription? article.