While navigating on UNGM, suppliers may experience the following error messages: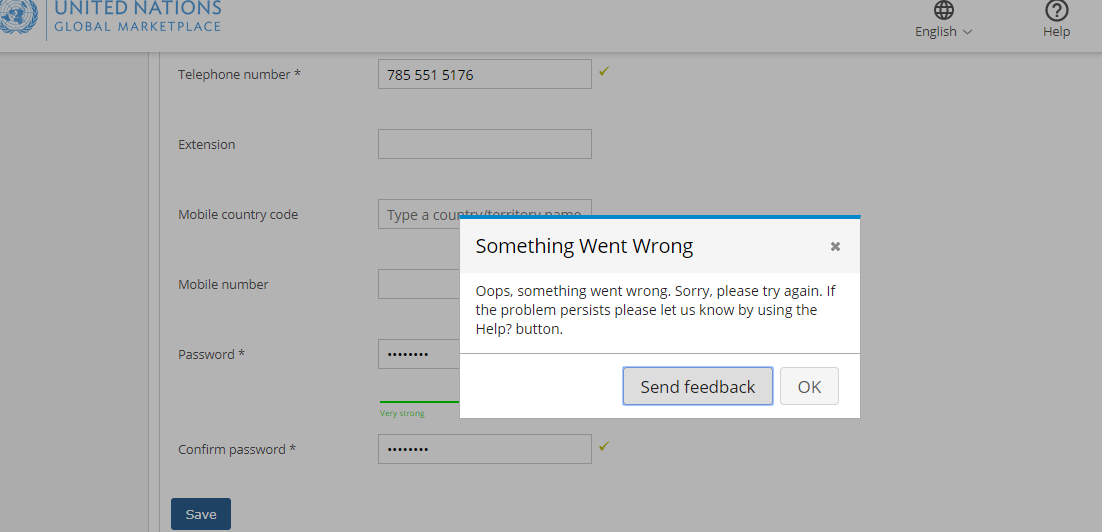 In this case, suppliers are advised to use a different internet browser to navigate the UNGM site. For more information, read the: Internet browser for UNGM navigation article.
Suppliers are also advised to clear the cache of their internet browser.
'Access denied' or 'Internal server error'


If these cases, suppliers are advised to contact UNGM using the contact form in the Help Centre, providing the following information:
In which page is the error experienced?

Which steps were followed when the error occurred?

What happened?