In case the registration at Level 1 may not finalized and the progress bar shows 93% completion, suppliers are advised to review the Certificate of Incorporation section.
If the section is marked in red (the symbol next to the Certificate of Incorporation title), it indicates that the document has not been attached to the registration at Level 1.
To attach the Certificate of Incorporation to the Registration at Level 1, please follow these steps:
1. Under the Certificate of Incorporation section, click on the Add Certificate of Incorporation button.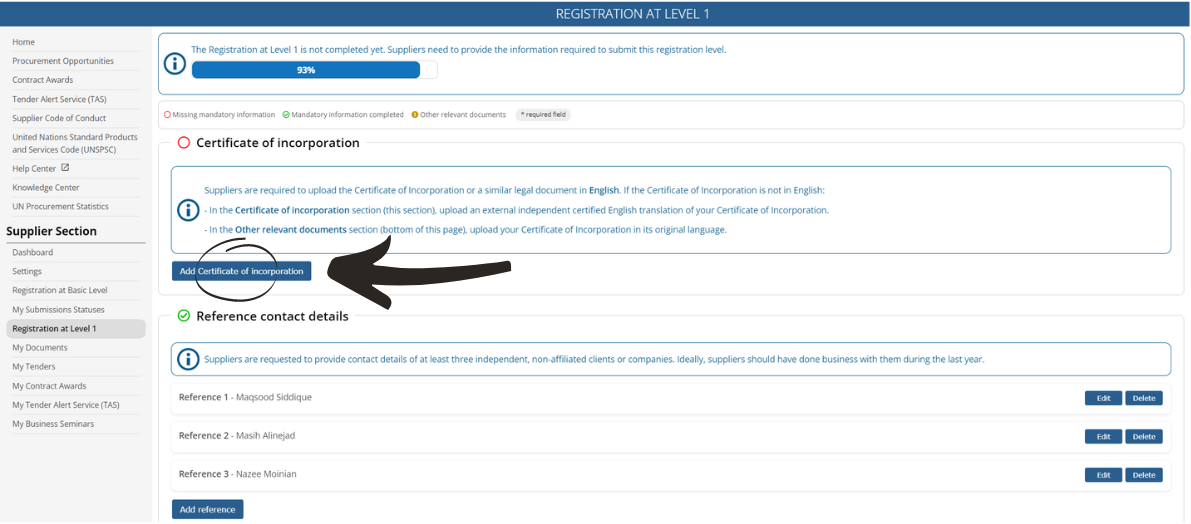 2. Select the Certificate of Incorporation file which was already uploaded under the document repository. Click on Use this file.

3. The Certificate of incorporation section is now completed.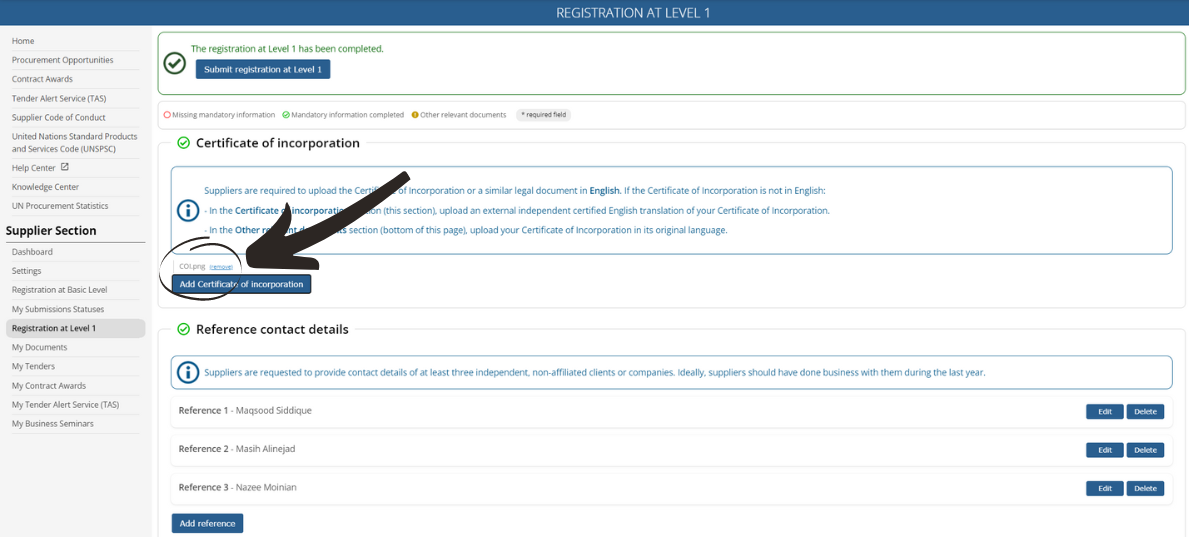 4. To finish the registration, click on the Submit registration at Level 1 button at the top of the page.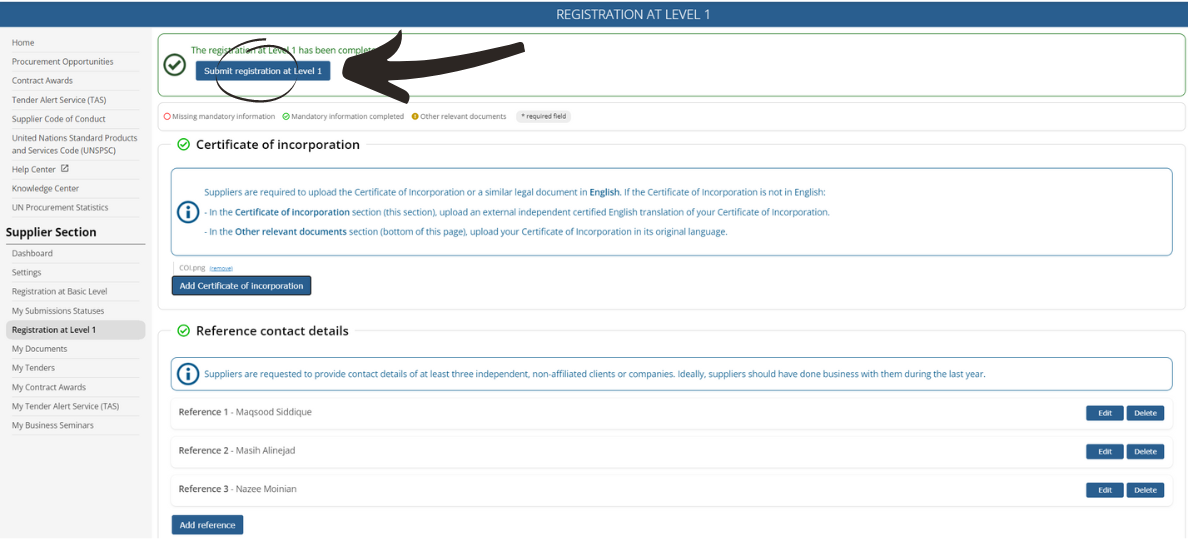 For more information, read the: How to attach documents to the Level 1 and/or Level 2 registrations? article.
TIP: All your documents will be available under My Documents in the navigation menu. Documents uploaded under the My Documents will not be visible to UN staff members unless these are attached to a registration form.