The prerequisite to access the registration at Level 1 is to complete the registration at the Basic level.
To complete the registration at Level 1, please follow these steps:
1. Click on Level 1 in the navigation menu.
The registration form includes three sections: Documentation, References and Company Information. The red line above each section indicates incomplete or missing information.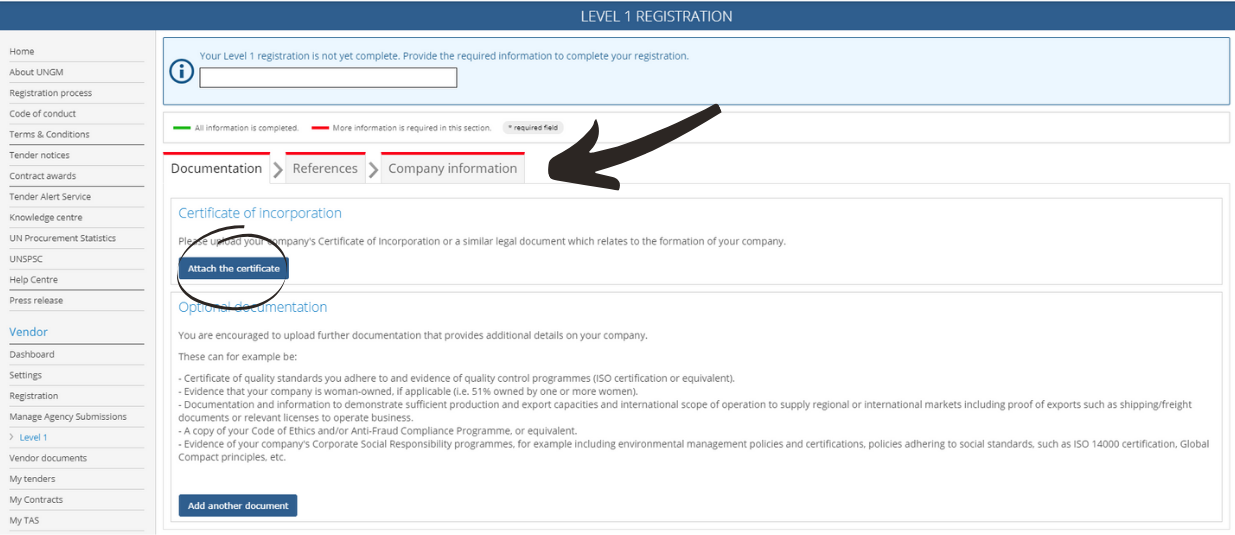 2. Under the Documentation section, upload the company's Certificate of Incorporation in English.
Click on Select file to open the Document repository. For more information on how to upload documents, read the: How to upload documents in UNGM? article.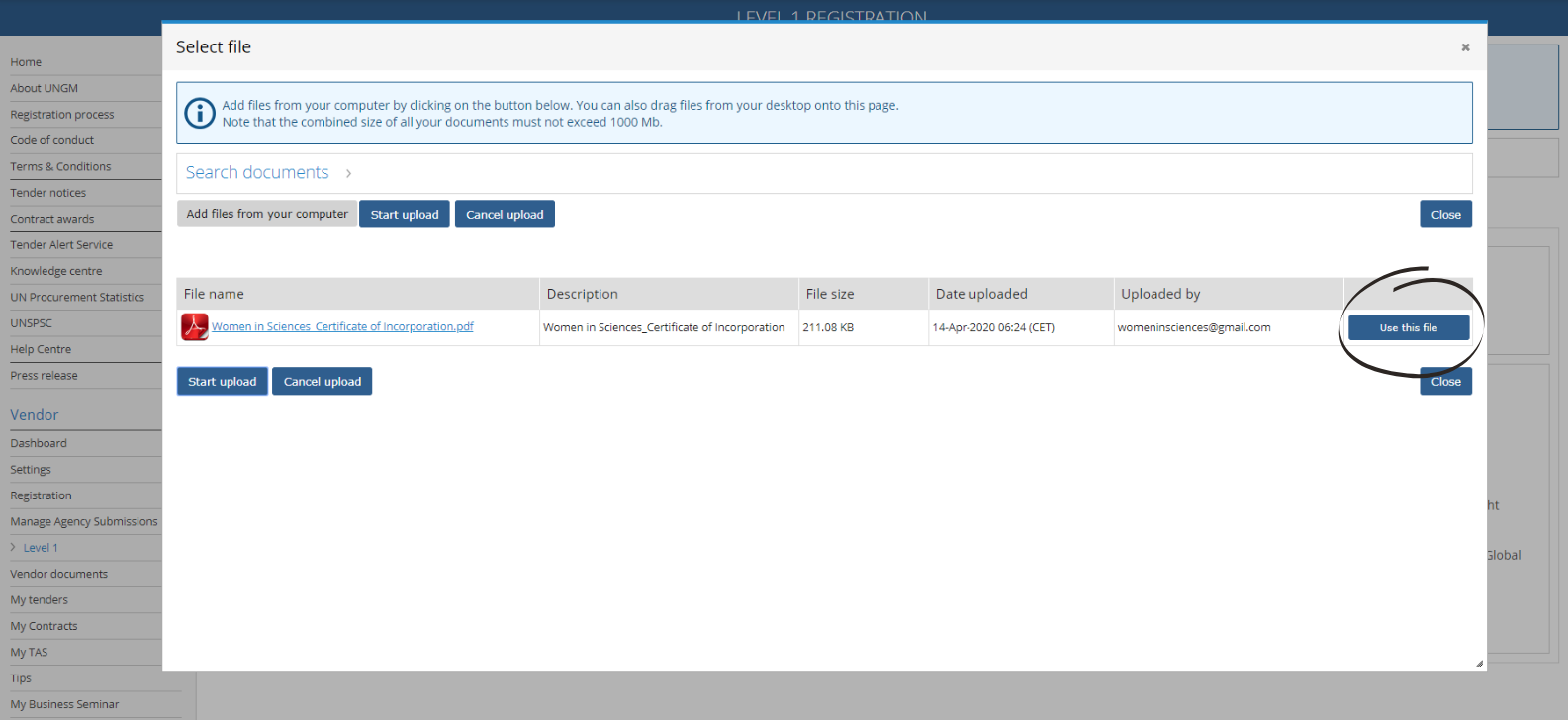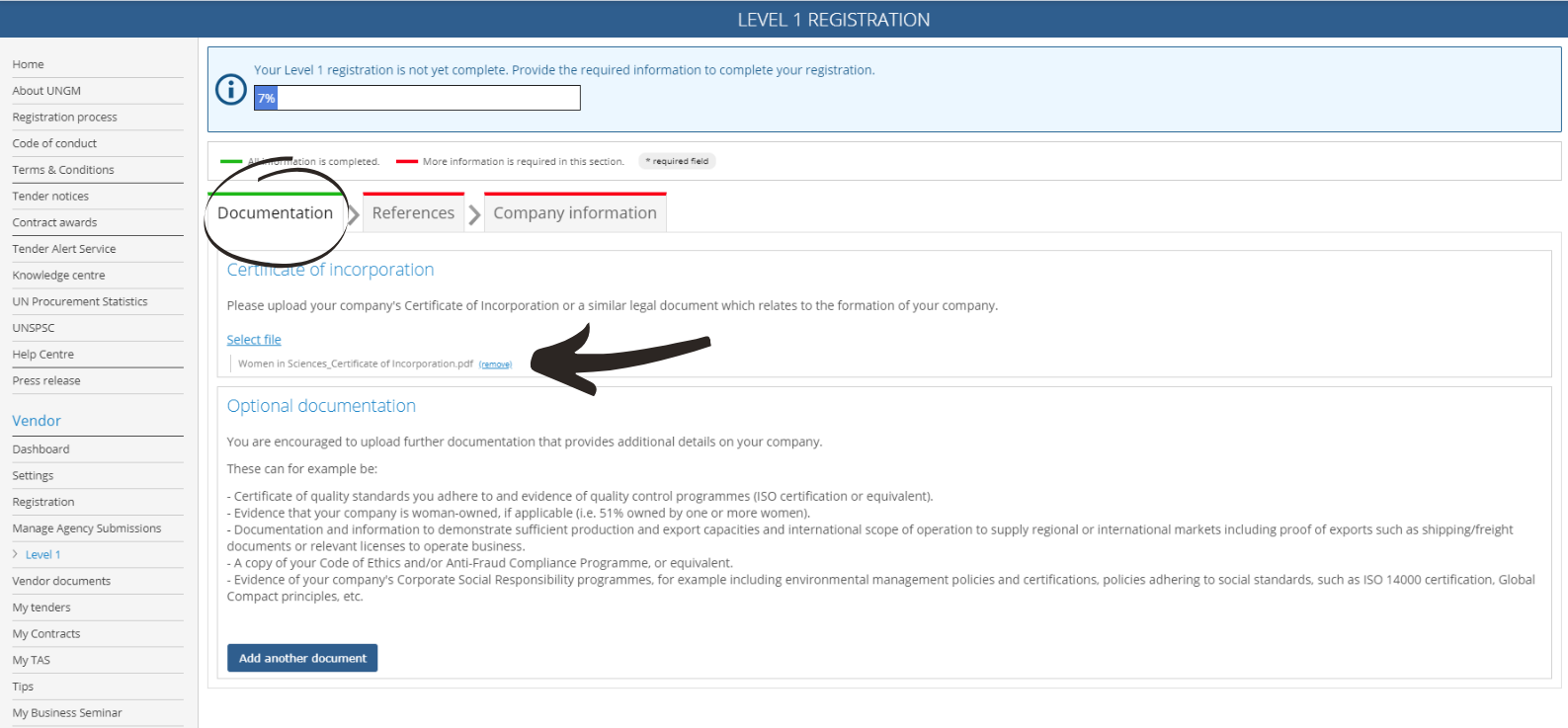 3. Under the References section, provide the contact details of three recent independent and non-affiliated clients.
Click on Add another reference, provide the required information and click on Save.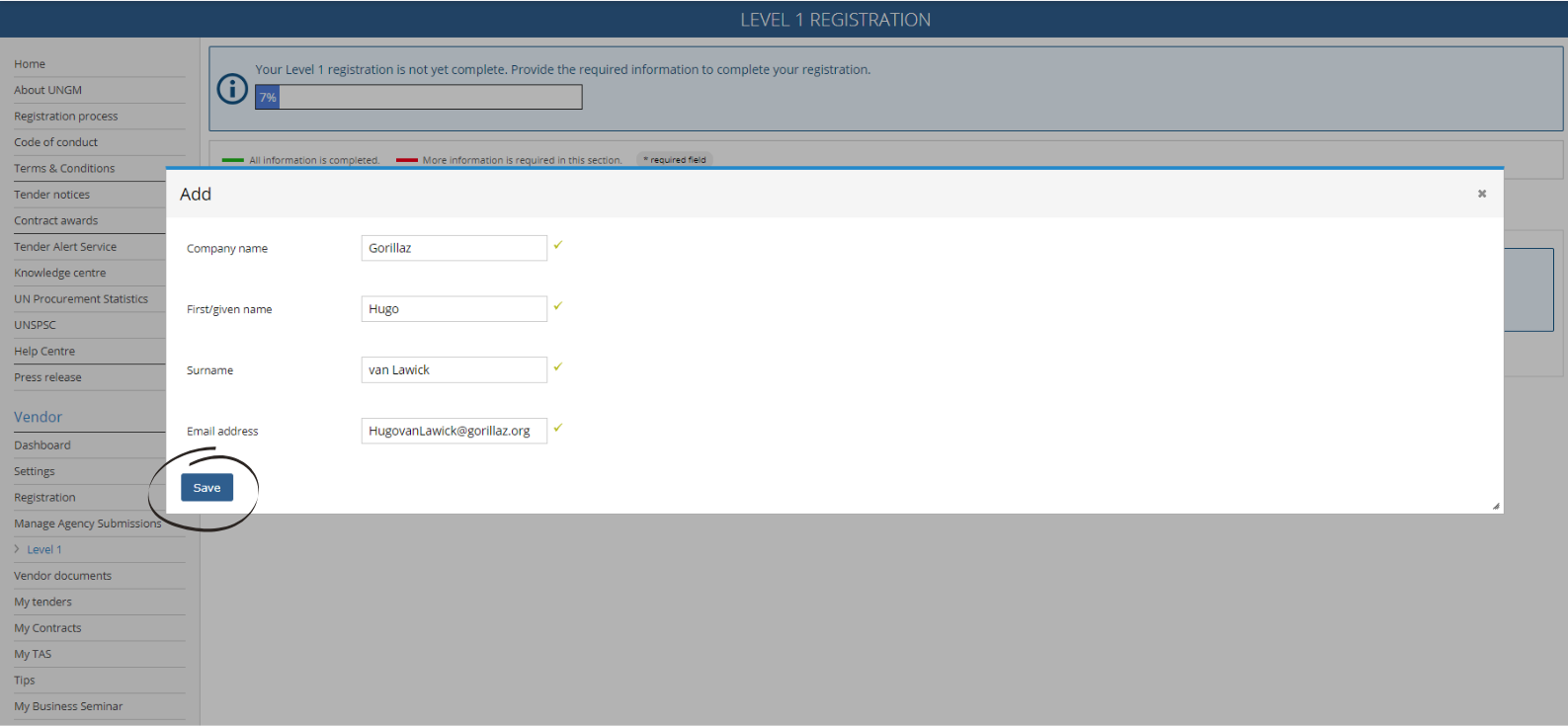 4. Under the Company Information section, please provide information about the company's ownership and additional required information.
Click on Save and then on Submit Level 1 registration at the top of the page.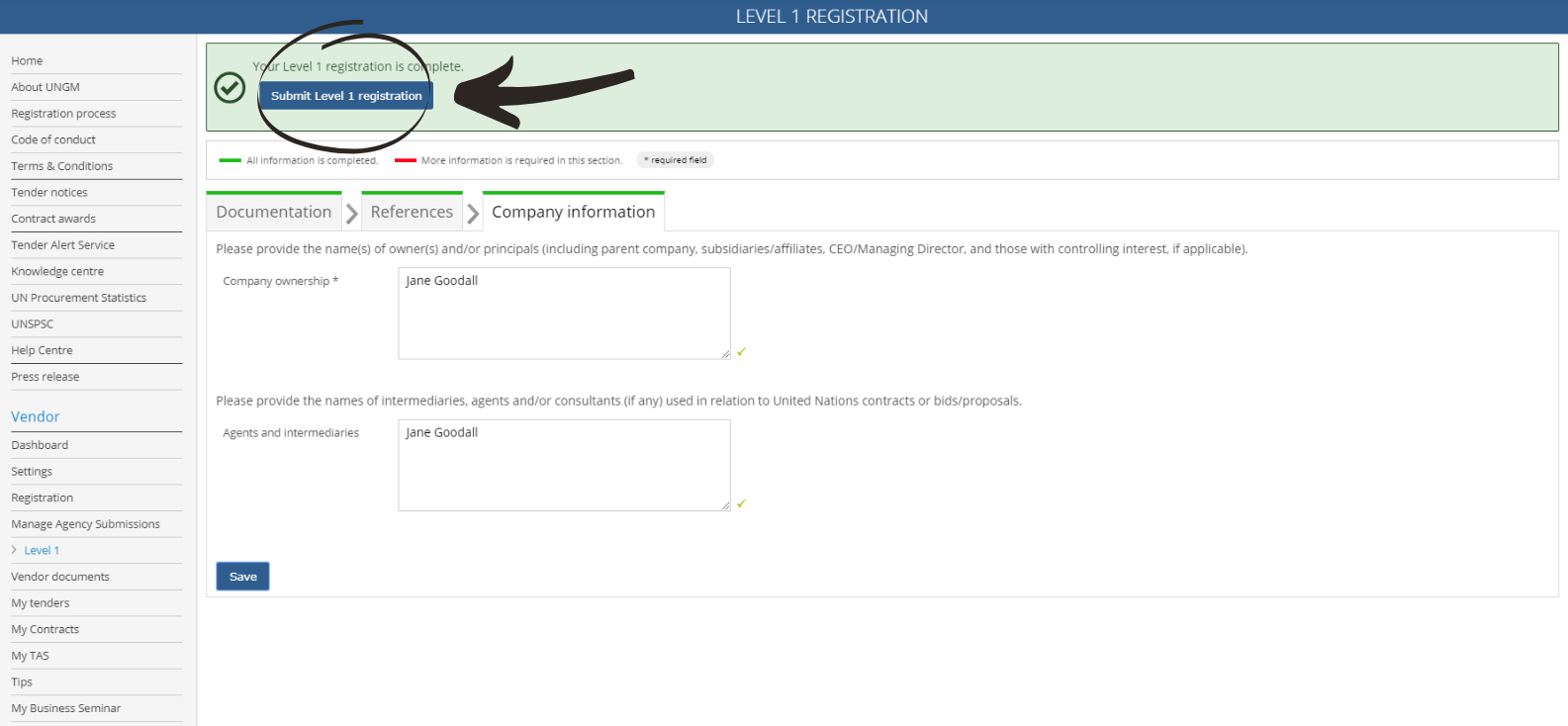 Click on Yes, please submit to confirm the submission.

TIP:
UN organizations mostly review the level 1 registration as part of a tendering process. In the meantime, your Level 1 registration status may remain Submitted.

Suppliers are advised to keep the documentation and information provided at Level 1 updated at all times. If any information needs to be updated, suppliers will be directly contacted by the UN organization.