Most UN organizations publish their contract awards on UNGM. UN contract awards are accessible publicly and free of charge on UNGM.
To access contract awards on UNGM, please follow these steps:
1. Click on Contract awards in the UNGM homepage.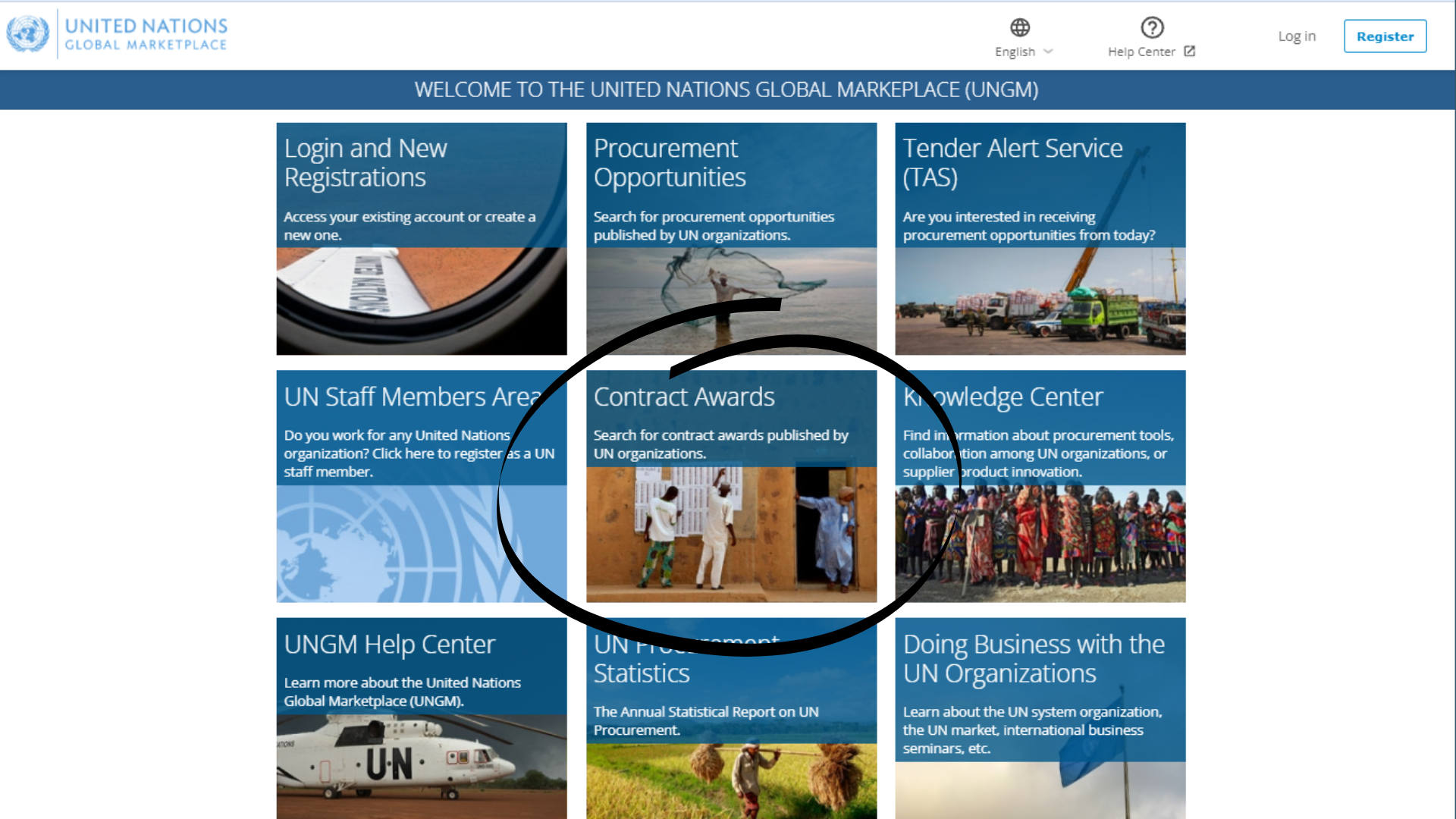 Or click on Contract awards in the navigation menu.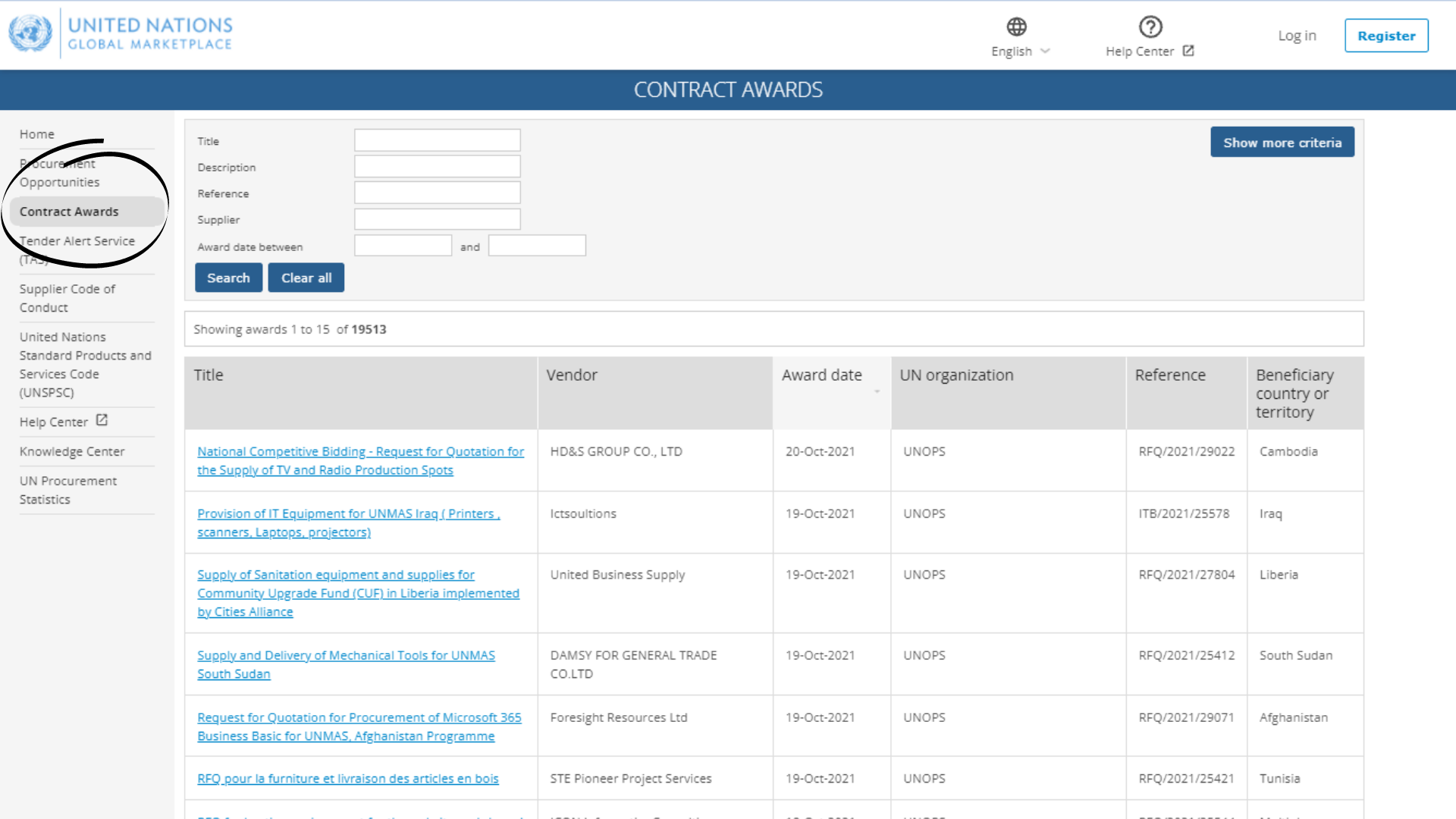 2. Search for contract awards using the different search options.
Contract awards will be displayed by award date by default.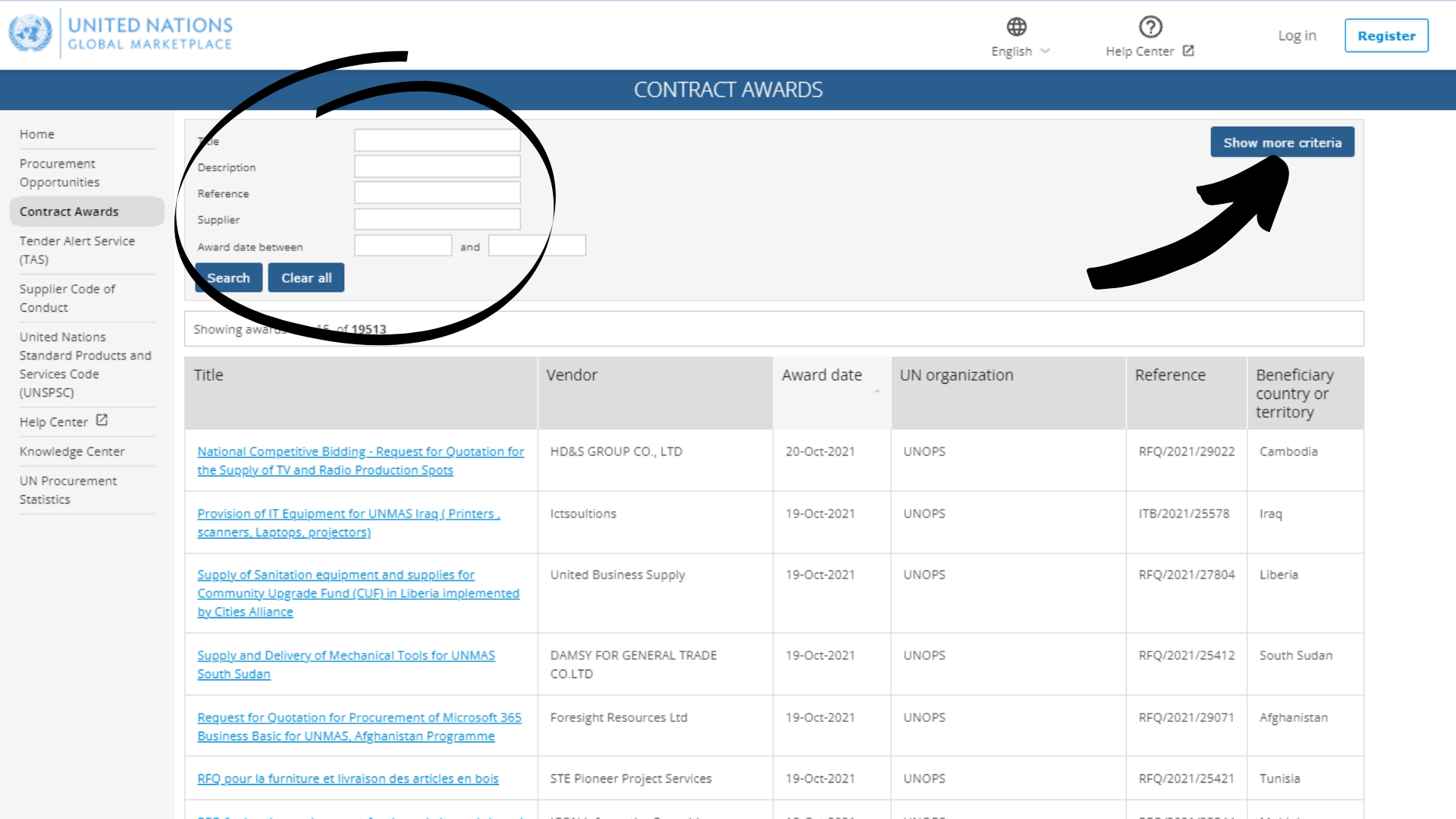 3. Click on the contract award to access the contract award information.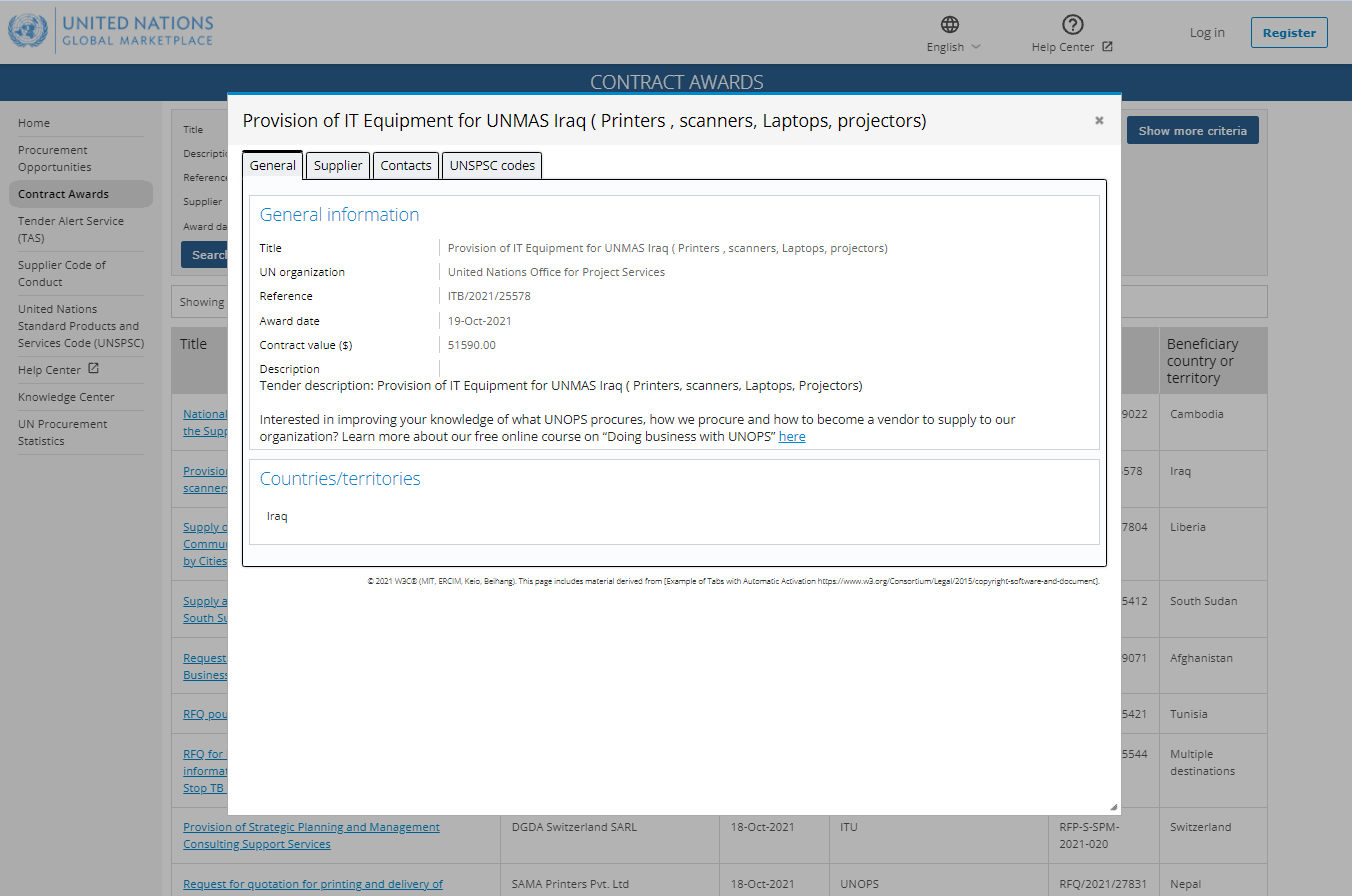 For any questions regarding a contract award, suppliers are advised to contact the UN staff member(s) in charge of the procurement process. His/her contact information is available under the Contact tab.