To participate in a procurement opportunity requiring hard-copy or email submission, suppliers need to be registered at the registration level required by the procurement opportunity. For more information, read the How to check the registration statuses with UN organizations? article.
To participate in the procurement opportunity, please follow these steps:
1. Go to the UNGM site.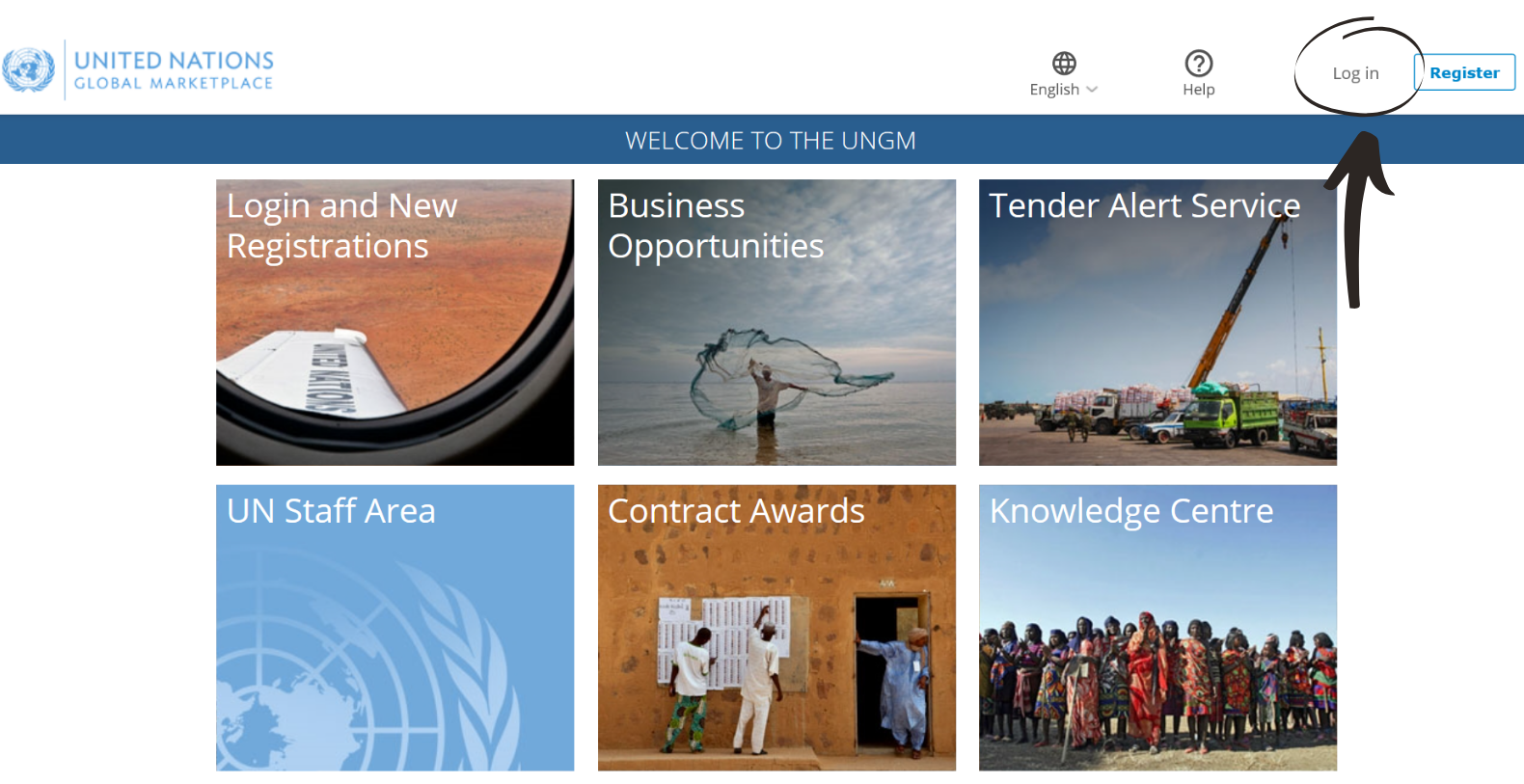 2. Click on Tender notices in the navigation menu.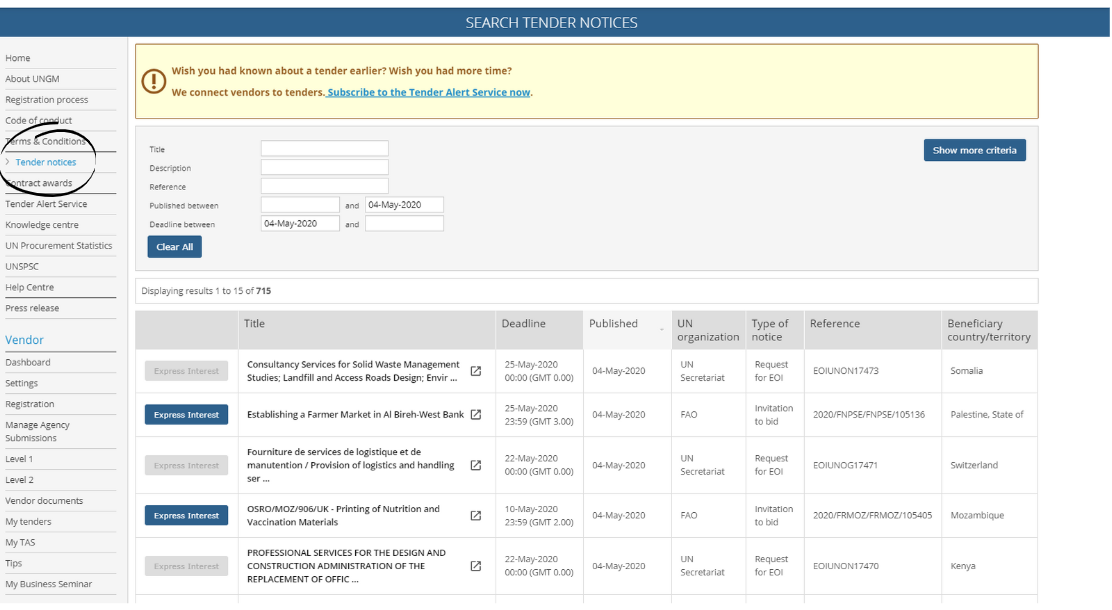 3. Click on the procurement opportunity to access details, documentation and/or instructions for participation.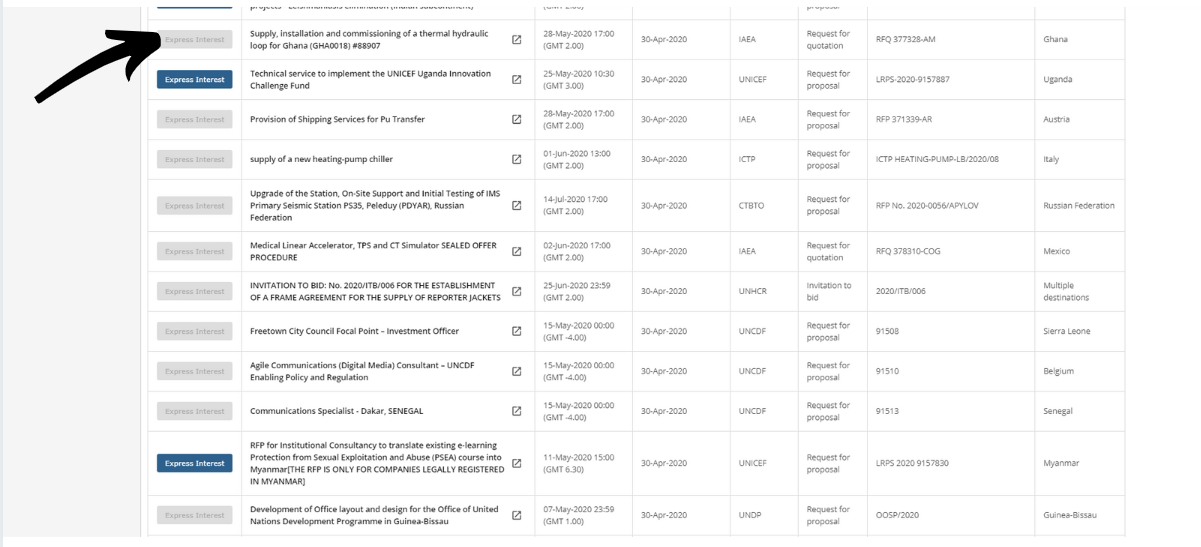 4. Read the general information about the procurement opportunity. To access the procurement opportunity documentation, go to the Documents tab.
Click on each document to download them.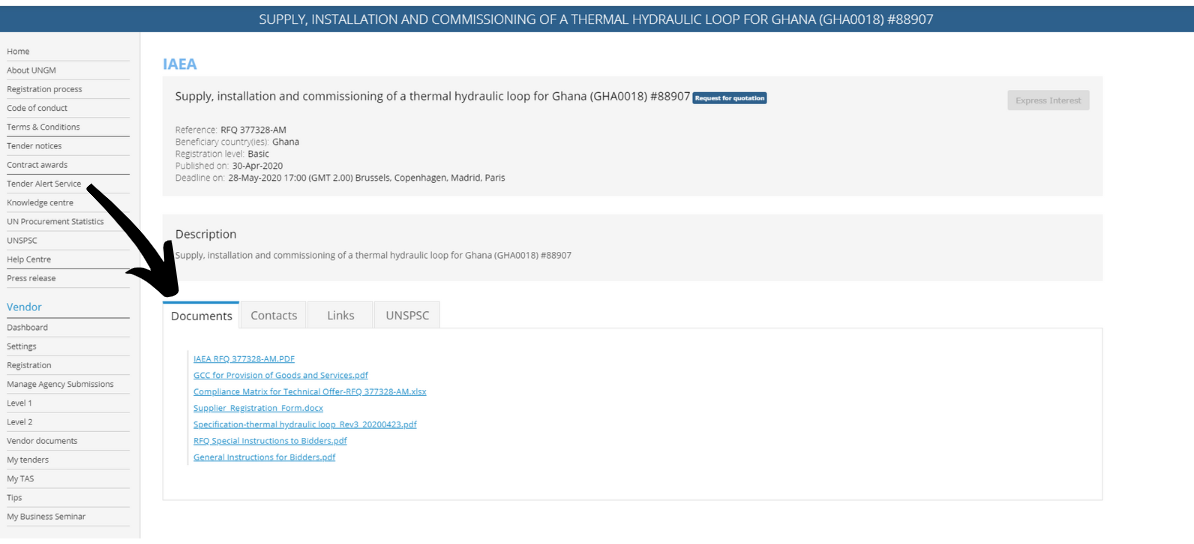 The method of participation in the procurement opportunity is provided in the tender details and/or bidding documentation. Suppliers are recommended to carefully read the instructions pertaining to the method of participation.
For any questions regarding a procurement opportunity, suppliers are advised to contact the UN staff member(s) in charge of the procurement process. His/her contact information is available under the Contact tab. For more information, read the: How to submit a request for a tender clarification? article.