The registration at the Basic level does not require suppliers to upload any documentation. However, the Level 1 and/or Level 2 registrations require suppliers to upload documents.
Documents may be uploaded under My Documents in the navigation menu.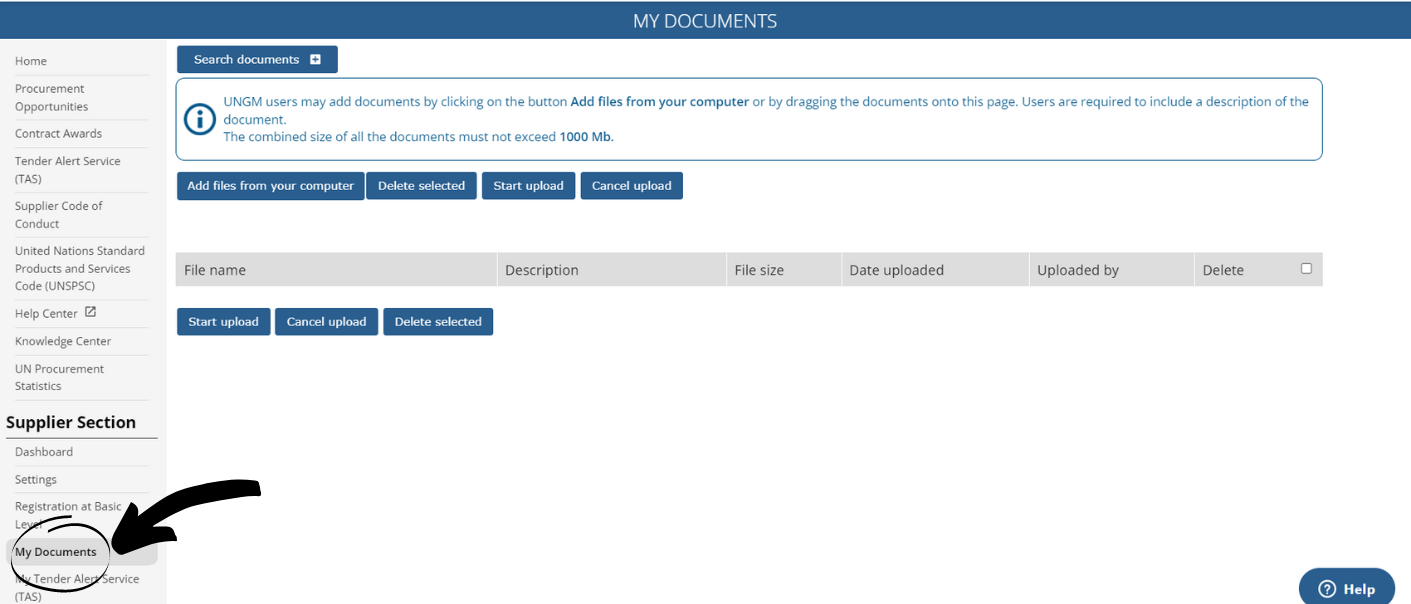 Once uploaded under My Documents, documents need to be manually attached to the relevant registration form as per the registration requirements.
Documents uploaded under My Documents will not be visible to UN staff members unless these are attached to the registration form. For more information, read the: How to upload documents in UNGM? article.