To unsubscribe from UNGM marketing emails, please follow these steps:
1. Go to the UNGM site and log into your UNGM account using your email address and password.
2. Click on Account and then on Settings.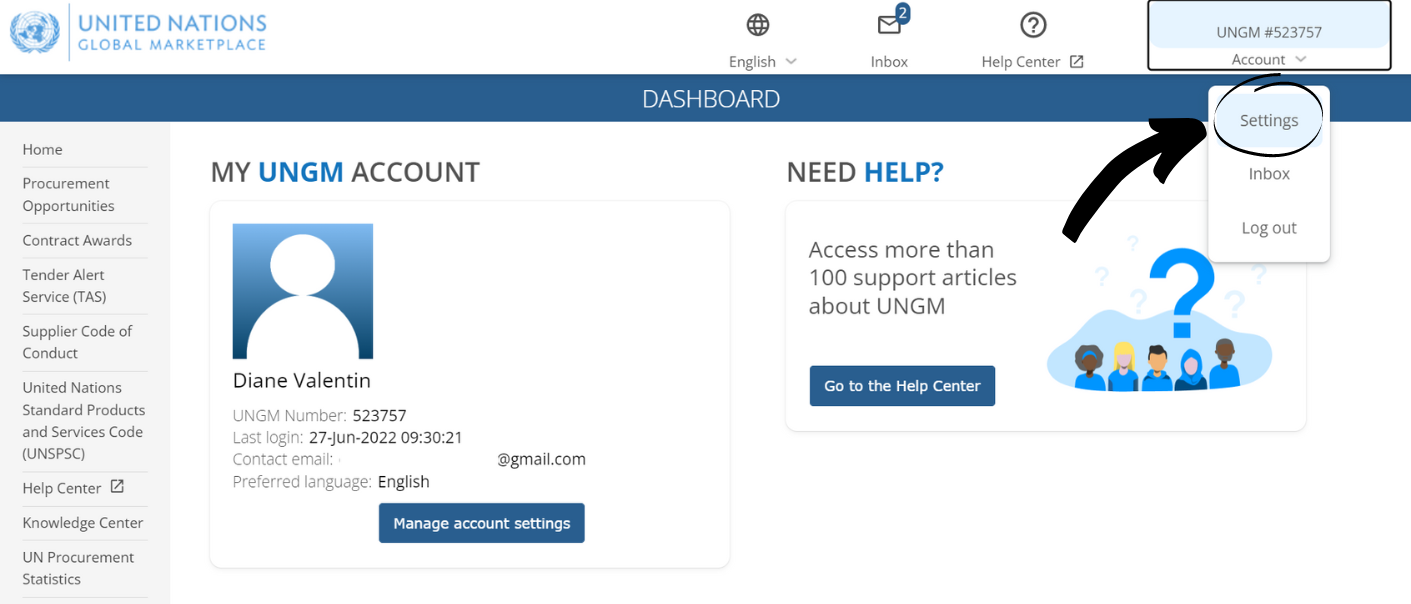 3. Under Marketing emails, select the No button.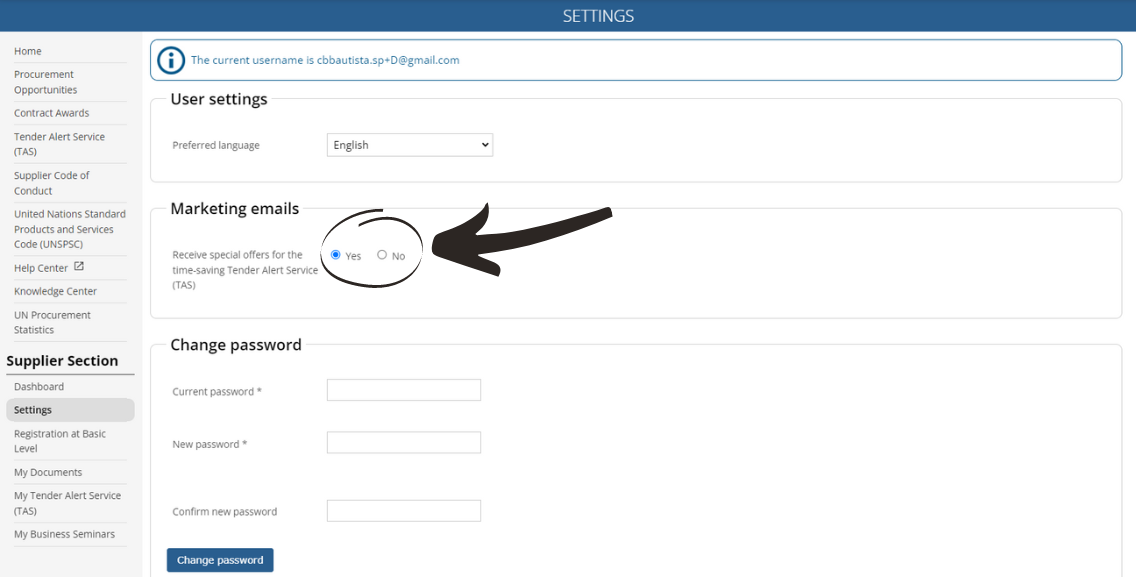 Selecting the No button will prevent the account to receive UNGM marketing emails. However, essential emails will still be sent to your account.
For the best UNGM experience, suppliers are advised to keep the Yes button selected.